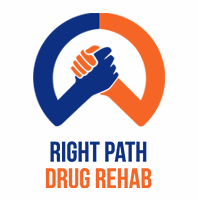 We want to see them succeed in their recovery
Los Angeles, CA (PRWEB) August 02, 2016
Often times, even though clients thrive during all aspects of an addiction treatment program, relapse occurs upon return to the outside world. Life after time spent in a drug rehab facility can be jarring and difficult to navigate, especially in a solitary manner. Right Path Drug Rehab goes the extra mile to foster lasting sobriety post-treatment by ensuring that clients in recovery receive the opportunity to take advantage of professional preparation services facilitated by compassionate and knowledgeable counselors.
Rick Bell, an intake coordinator at Right Path Drug Rehab, explains that, "these services ease the transition into home life and employment. Clients are encouraged to take part in simulated interviews and get help putting together their resume. We want to see them succeed in their recovery." Employment search assistance is also offered, as finding a job can often be overwhelming and frustrating. Important life skills such as budgeting, maintenance of bodily well-being, creating sober support networks, and establishing residency are all also a part of the professional preparation services offered by Right Path Drug Rehab's network of providers.
In addition to ensuring that their clients are professionally prepared before their addiction recovery programs have ended, Right Path Drug Rehab's network of providers offers group activities such as go-karting, kayaking, bowling, shopping trips, beach days, and movie nights in order to foster increased self-sufficiency before returning to home life. Counselors and case managers also guide clients in integrating positive coping mechanisms into daily life for times when stress and temptation threaten sobriety. Right Path Drug Rehab is passionate about helping each client determine whether options like 12 step programs, exercise, meditation, yoga, art, group therapy, or one-on-one counseling work best for them. The experienced staff members within Right Path Drug Rehab' network of providers work day and night to ensure that each individual is equipped with the necessary tools for lasting sobriety.
It can be difficult and often impossible to try and maintain sobriety without a sober support network. Right Path Drug Rehab Center is ready and waiting to speak with you or someone you love about designing a personalized addiction recovery program with all the services necessary to promote lasting recovery.