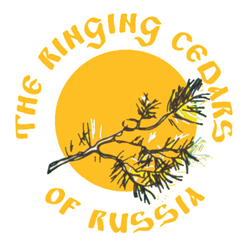 Ringing Cedars Books Silent Revolution Change Thousands Peoples World View Around the Globe
(PRWEB) May 13, 2014
Ringing Cedars today announced the availability of original editions of the popular book series. Original versions of the books have been reprinted many times due to its original content and high quality of translation.
So far, the Ringing Cedars revolution has inspired thousands of people across the globe. The books have a large movement, and have been translated into over 20 languages. There is also an active global community of users online. Currently, the official Facebook page of the Ringing Cedars revolution has thousands of followers and readers, all of whom participate in active discussions about the philosophy and lifestyle.
"We would like to remind our customers about the fantastic story of the Ringing Cedars," said Victor Rod. "These books are truly magical and have touched thousands of people around the globe. These books have been very popular, and we are happy to introduce them to new readers every day."
The story of the Ringing Cedars books began in 1994 when author Vladimir Megre traveled to the Siberian Taiga where he met a woman named Anastasia and experienced a spiritual awakening connected to the sacred Ringing Cedar Trees.
Megre was moved so deeply by the experience that he gave up his entrepreneurial aspirations and dedicated his life to writing about his time with Anastasia and spreading the Ringing Cedars revolution he learned in Siberia.
Ringing Cedars is also home to many premium products for sale, including Siberian cedar nut flakes, Siberian cedar nut oil enriched with resin, toothpastes made with cedar nut flour and cedar nut oils, wood pendants made from cedar wood, spoons made from genuine Siberian cedar trees and much more.
For more information about Ringing Cedars Revolution, visit http://www.RingingCedarsOfRussia.com.
About Ringing Cedars:
Ringing Cedars, founded in 2003, is a leading producer and distributor of Cedar Nut Oil and related products. Ringing Cedars produces high quality cedar nut oil and supplies it worldwide. They maintain the highest quality product and service by managing the process from the collection of cedar nut oil products, to the production of the oil and delivering it to your front door.