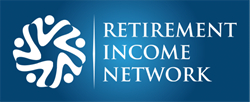 This will literally be life changing for many financial advisors out there
Atlanta, GA (PRWEB) October 01, 2013
"As the first DMO in the annuities industry, RIN has the expertise necessary to grow advisors' practices through web, informative blogs, and strategic social media unlike any organization I've seen," Steve Craig, CEO of the Impact Partnership, said.
RIN Marketing's acquisition gives financial advisors a strategic advantage by offering the best in next-generation digital marketing. RIN and Impact also offer financial advisos unsurpassed third party credibility, access to direct mail with highest response and lowest cost in the insurance and annuities industry, and the opportunity to work with the Impact Partnership's Radio Dream Team.
"With Impact's proven marketing strategies like radio, direct mail, and third party credibility through national news organizations, RIN's one-of-a-kind digital marketing will take financial advisors' practices to a new level. This will literally be life changing for many financial advisors out there," said RIN Marketing Founder, Joe Simonds.
RIN Marketing is a membership-only digital marketing organization supporting the nation's most successful retirement advisors. RIN Marketing provides today's top financial professionals with the latest in digital marketing, driving consistent and organic response.
The Impact Partnership is the fastest growing marketing organization in the history of the insurance and annuities industry. With over 2,000 of the nation's top financial advisors, they support advisors in helping more clients retire successfully.
For more information, call the Impact Partnership and Retirement Income Network at 800-380-5040.