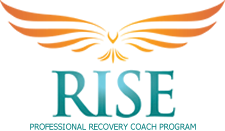 Alcoholism, substance abuse, and addiction are a rising epidemic worldwide.
Daytona Beach, Florida (PRWEB) September 26, 2014
Serial entrepreneur, educator and founder of Sylvan Learning Centers, Berry Fowler, has joined forces with Dr. Jean LaCour, President and cofounder of NET Institute Center for Addiction and Recovery Education, to provide professional recovery coach training to thousands.
"Alcoholism, substance abuse, and addiction are a rising epidemic worldwide," exclaims Fowler. "It touches families from all areas of society and we are determined to help."
Fowler, a former classroom teacher who founded Sylvan in 1979, knows firsthand what it's like to have a loved one caught in the throes of addiction. Nine years ago he and his wife discovered a close family member had become hooked on heroin. "We were shocked, devastated and desperate," explains Fowler.
Over the next few years, they tried several long term treatment programs and were disappointed with the results. "The initial treatment seemed to work really well. It was afterward, when returning to the real world, that things would begin to fall apart," reports Fowler.
The Fowler's, who for the past six years have been in the business of training life and business coaches, began to see how the principles of professional coaching would be a powerful answer for optimizing the success of a person in all different stages of recovery. Coaching offers a safe, trustworthy relational connection which supports clients in the process of self-discovery, personal growth, personal responsibility and taking the next steps in their life journey based upon constructive and beneficial priorities. Coaches also provide accountability to help their clients clarify and build on their own internal motivations.
Enter Dr. Jean LaCour, the NET Institute and the beginning of a collaborative effort to change the world. Over the past twenty years, Dr. LaCour has equipped thousands of people in over seventy countries with powerful tools and concepts so they can succeed in helping others to recover from addictions. Through her organization, the NET Institute, she has educated and empowered her graduates to become Certified Substance Abuse and Addiction Counselors as well as Recovery Support Advocates.
Dr. LaCour is proud of what she and her team have accomplished, but recently she felt something was missing. Looking to provide more, and aware of a number of highly respected colleagues who had turned to coaching as an effective and enjoyable way of helping their clients, she began to understand the distinction between counseling and coaching. Soon she became convinced that by combining the proven protocols of professional coaching with the best practices of drug, alcohol and addiction recovery she could help millions of people to rise above the struggle of addiction and participate in their own recovery with fresh insight and renewed expectation for positive change.
Dr. LaCour's research led her to the Fowler International Academy of Professional Coaching. She explains, "From our first conversation, Berry and I found we shared a passion to create more options for individuals and families facing addiction and fresh approaches for the people who serve them. We recognized that together we can equip thousands of caring people with an engaging positive approach that counteracts the problems of addiction and offers a stabilizing relationship for the person in recovery to move beyond mere survival and sobriety towards higher levels of satisfaction and success in life as they rediscover their own possibilities."
Since then, Dr. LaCour has developed The Rise Professional Recovery Coach Online Training Program http://www.recoverycoachtraining.com/program-overview/ in cooperation with Berry Fowler as a collaborative effort between NET Institute Center for Addiction and Recovery Education, Fowler International Academy of Professional Coaching and a notable team of highly experienced addiction professionals.
To learn more about the Rise Professional Recovery Coach Program go to: http://www.recoverycoachtraining.com