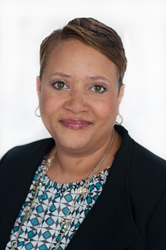 Outplacement solutions should be personalized services based on people's real needs and actual feedback.
San Jose, Calif. (PRWEB) July 10, 2014
Conversations regarding reductions in workforce are never easy, but outplacement services should always be a part of the discussion. Companies that provide outplacement solutions to displaced workers can decrease unemployment-related expenses and improve their employer brand. Investing in these services truly supports the employees' career transitions, which benefits both the employer and former employees.
In order to ensure an organization is selecting the appropriate outplacement provider, Kim Johnson, vice president of sales at RiseSmart, the leading provider of career transition services, believes companies need to ask the following three questions:
1. How will we know if our former employees are achieving results? "In outplacement, return on investment is crucial for the company and former employees," said Johnson. "This return needs to be measurable. It's imperative that the outplacement provider has a way for HR managers to quickly access information about former employees' progress. Reports should be available on demand and should contain relevant and useful information, such as how long it takes former employees to land their next jobs, whether or not the new job is of equal or better quality than the previous, and how likely former employees are to recommend the company to others."
2. How do you ensure that your outplacement services are relevant to our impacted employees? "Outplacement solutions should be personalized services based on people's real needs and actual feedback," said Johnson. "Companies should ask providers how long these services have been offered, and if they are continuing to build and test these services based on measurable feedback from users. Companies should also be sure that any technology offered enhances the outplacement services, such as integrating job leads with social networks to reveal networking opportunities. The best providers will make sure that all of their services are useful enough for former employees to actually see results and get back to work."
3. How do your outplacement services provide resources, value, and motivation to our displaced employees? "An effective outplacement provider doesn't just schedule interviews for employees," said Johnson. "It makes sure each individual has the support of a specialist or team of specialists with expertise in the most impactful elements of a job search to make sure that employees' quality of life improves. Through these specialists, transitioning talent is offered quality job leads, effective personal branding, and tools for today's fast moving job market. Finally, a good outplacement provider honestly measures its success and proactively reports the important data and trends, while using this information to improve its services."
Companies should make sure that investing in outplacement services is top of mind when planning a workforce reduction. It could mean the difference between employees feeling the negative impacts of a business decision or finding value—and a new job—faster.
About RiseSmart
RiseSmart is a leading provider of career transition services that strengthen employer brands, improve retention, and re-engage talent. RiseSmart's contemporary approach to outplacement combines personalized services from trained professionals with unmatched technology delivered through a convenient, cloud-based platform. High-performing organizations in more than 40 industries rely on RiseSmart's outplacement solution, RiseSmart Transition, to help former employees find new jobs faster. Landing rates exceeding 80 percent and time-to-placement averages more than 60 percent faster than national averages have helped make RiseSmart one of the nation's fast-growing outplacement firms. RiseSmart's innovative approach to human capital management has earned the company a wide range of awards and recognition from organizations including Bersin by Deloitte, the Best in Biz, Gartner Inc., the Golden Bridge Awards, LAROCQUE, the Momentum Index, Red Herring, the San Francisco Business Times, SiliconIndia, the Silicon Valley/San Jose Business Journal, the Stevie Awards and TIE. Additionally, RiseSmart's outplacement solution has earned the exclusive endorsement of the American Hospital Association. For more information about how enterprise career management can help you, visit http://www.risesmart.com.