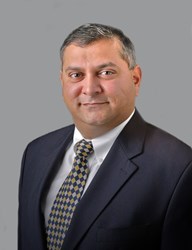 RiseSmart Compass encourages people to be proactive and goal-oriented when it comes to their careers – pick a direction and get there as opposed to just letting your career happen to you. It's a win-win for employers and employees.
San Jose, California (PRWEB) October 07, 2013
At a time when corporations are de-layering and overall economic growth has slowed, organizations are increasingly struggling with how to meet employee expectations regarding career advancement and development. Research shows that a positive perception of career opportunities within an organization is one of the top predictors of employee engagement. Despite the high stakes involved, most employers do not take active responsibility for career management -- leaving it to their employees to figure out their futures within the organization, without the structure or tools to do so effectively.
That all changes with today's introduction of RiseSmart Compass.
RiseSmart Compass -- now in beta -- is a groundbreaking cloud-based solution that enables organizations to achieve higher levels of employee engagement, retention and performance by empowering workers to explore and define their own direction for career development and fulfillment.
The solution was announced in conjunction with this week's HR Technology Conference & Exposition, Oct. 7-9 in Las Vegas.
RiseSmart Compass comes from industry innovator RiseSmart, which has devoted six years to cracking the code of enterprise career management. Ever since RiseSmart disrupted the traditional outplacement industry with the introduction of RiseSmart Transition in 2007, the company has been focused on developing and optimizing technologies and systems that empower employees to realize their career aspirations. With RiseSmart Compass, RiseSmart broadens this focus on career empowerment to include not just outgoing employees – but all employees within an organization. RiseSmart Compass gives workers the tools they need to explore and forge their own career direction, creating closer bonds between the employee and employer, and providing companies with unprecedented visibility into the capabilities, motivations and aspirations of their talent base.
Sanjay Sathe, founder and CEO of RiseSmart, says his company was inspired to create RiseSmart Compass based on the feedback of Fortune 500 clients and others who have struggled with the increasing challenges of employee engagement, particularly among younger, Generation Y workers who expect employers to take on a greater role in their development in order to retain them.
Sathe explains: "Disengaged employees cost the U.S. economy up to $550 billion annually in lost productivity, based on a June 2013 Gallup report. One of the primary causes for this lack of engagement is a perceived absence of career opportunities. A 2012 study by Randstad indicates that a full 86 percent of employees who leave their jobs cite lack of career development as a factor. This is the problem RiseSmart Compass was specifically created to address."
RiseSmart Compass is the only cloud-based career-management solution that provides employees with the structure and tools they need to build their futures within an organization. The solution combines a video-based coaching platform with an actionable career roadmap, enabling workers to identify where they are in their careers, to set goals, and to work toward those goals by establishing and achieving specific milestones. Along the way, employees can take advantage of RiseSmart Compass features such as Spot Advice -- practical training on dealing with difficult workplace issues such as not getting along with a boss or coworker, feeling stressed, underperforming, or being fearful of losing your job. Each training session includes concrete action steps to resolve these issues.
"We now live in a social hyper-connected world where the workforce is more engaged with their outside networks than their coworkers. In this new world, dissatisfaction with one's career can easily be solved by reaching out to one's network or simply acting on ongoing job matches. Virtually everyone is job hunting all the time," says Rob Garcia, vice president of product for RiseSmart. "RiseSmart Compass enables organizations to fight back and truly empower their employees to discover and act on their career aspirations, ultimately putting employees in control of their own careers."
The core elements of the RiseSmart Compass platform include:
Career Roadmap (Planning and Tracking): Employees can set their own career goals, establishing milestones and action items for ongoing career development and collaboration with others within the organization.
Career Coaching on Demand: Employees can access a wealth of information and resources, organized along guided career coaching paths.
Internal Mobility (Jobs and Gigs): Employees can find and apply for short- and long-term opportunities within their organization that can further their career development and positively impact retention for the corporation.
Networking and Community: Employees can build closer bonds within the organization by growing their internal networks through a mentor-matching platform, community forum and internal contact-management tools.
Company Groove: Employees can see how their colleagues are feeling about their jobs or company in real time, through a feed that highlights current satisfaction levels.
HR Analytics: Employers can improve their workplace planning efforts with an organizational view of employee skills and job/gig activity, helping to ensure that employees and departments are on the right track to meet their goals.
"The coaching in RiseSmart Compass follows a 'Discover – Plan – Execute' methodology," explains Sathe. "We first guide the user through a discovery experience where they develop a deeper understanding of themselves and their career, after which we help them put together an action plan. Our system helps them remain accountable as they execute their plan.
"Too many workers today just 'go with the flow' when it comes to their careers, often because they aren't getting the direction they need to grow and succeed. This results in workers who are disengaged and dissatisfied. RiseSmart Compass encourages people to be proactive and goal-oriented when it comes to their careers – pick a direction and get there as opposed to just letting your career happen to you. It's a win-win for employers and employees."
Benefits of RiseSmart Compass include:
Increased Engagement: RiseSmart Compass gives employees control of their careers by providing them internal mobility to explore available opportunities that will help them achieve their career goals. Career planning tools improve engagement and also make HR aware of employees' skills and aspirations.
Enhanced Performance: Employees can find short-term gigs to sharpen their skills and learn new ones, choose mentors to help them develop further, network more effectively with coworkers and get valuable peer feedback. This results in improved productivity and performance across the organization.
Increased Retention: RiseSmart Compass makes jobs more visible and hiring practices more transparent, helping retain employees by letting them find and be found for all opportunities and giving them better access to career advancement opportunities. Employees satisfied with their career development opportunities are much more likely to stay with a company for the long term.
Better Workforce Planning: RiseSmart Compass provides critical analytics to help HR managers understand the skills profile of their current workforce, determine organizational needs and clarify how those gaps can be filled with existing resources.
Smarter Redeployment: By listing open roles in RiseSmart Compass, HR can retain and redeploy employees within the organization more strategically. Internal mobility is about putting the right people in the right jobs. As more employees are promoted from within and better matched to jobs based on their skills, everybody wins.
For more information on RiseSmart Compass or to schedule a demo, contact sales@risesmart.com.
About RiseSmart
RiseSmart is a leader in enterprise career management solutions that drive employee engagement, improve retention, and burnish employer brands. Through its employee-centric career-management platform, RiseSmart Compass, and its results-oriented outplacement solution, RiseSmart Transition, RiseSmart helps high-performing organizations successfully cultivate passionate, engaged employees and loyal alumni ambassadors. RiseSmart's innovative approach to human capital management has earned the company a wide range of awards and recognition from organizations including Bersin by Deloitte, the Best in Biz, Gartner Inc., the Golden Bridge Awards, LAROCQUE, the Momentum Index, Red Herring, the San Francisco Business Times, SiliconIndia, the Silicon Valley/San Jose Business Journal, the Stevie Awards and TIE. For more information about how enterprise career management can help you, visit http://www.risesmart.com.