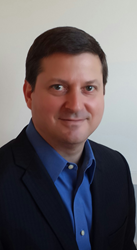 The workplace is constantly evolving and RiseSmart is providing the innovative solutions enterprises need to stay competitive.
San Jose, CA (PRWEB) April 01, 2014
RiseSmart, the leader in enterprise career management solutions, has named Tony Santora a vice president of RiseSmart. In this role, Santora will bolster RiseSmart's position as a market leader in next generation outplacement solutions, add additional expertise to the management team and help grow our client roster of Fortune 1000 firms.
Prior to joining RiseSmart, Santora spent more than a decade at ManpowerGroup, a workforce solutions provider. He held executive leadership roles in two of its specialty brands, Experis and Right Management. As the global managing partner for Experis, Santora was responsible for the restructuring and transformation of the international business model and brand. During his stint as executive vice president of global solutions for Right Management, he was instrumental in leading solution development and deployment, revenue growth and service quality for Right Management's global outplacement and talent management practices.
"We are delighted to welcome Tony to RiseSmart's management team," said RiseSmart President and CEO Sanjay Sathe. "He brings a wide rage of global leadership experience and a deep understanding of the outplacement industry, which will help us immeasurably in our pursuit to continually disrupt the human capital management industry."
Santora also has held leadership positions with consulting organizations Gallup and Orion International, where he was responsible for maintaining strong client relationships and driving overall business performance.
"The workplace is constantly evolving and RiseSmart is providing the innovative solutions enterprises need to stay competitive," Santora said. "I'm excited to bring my industry experience to the table and work with such a motivated team of executives. I'm honored to be part of this team as we work to change the industry and help companies retain and engage top talent."
Santora holds a Bachelor of Science degree from the United States Military Academy at West Point, where he studied sociology and systems engineering. Santora served as a Captain in the Army before beginning his civilian career.
About RiseSmart
RiseSmart is a leader in enterprise career management solutions that drive employee engagement, improve retention, and burnish employer brands. Through its employee-centric career-management platform, RiseSmart Compass, and its results-oriented outplacement solution, RiseSmart Transition, RiseSmart helps high-performing organizations successfully cultivate passionate, engaged employees and loyal alumni ambassadors. RiseSmart's innovative approach to human capital management has earned the company a wide range of awards and recognition from organizations including Bersin by Deloitte, the Best in Biz, Gartner Inc., the Golden Bridge Awards, LAROCQUE, the Momentum Index, Red Herring, the San Francisco Business Times, SiliconIndia, the Silicon Valley/San Jose Business Journal, the Stevie Awards and TIE. Additionally, RiseSmart's outplacement solution has earned the exclusive endorsement of the American Hospital Association. For more information about how enterprise career management can help you, visit http://www.risesmart.com.