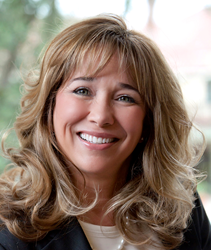 I'm drawn to RiseSmart's passion to shape this industry for the better by helping employers and employees reach their workforce and career goals.
Dallas, TX (PRWEB) June 03, 2014
RiseSmart, the leader in enterprise career management solutions, has named Karin Bootsma its new vice president of marketing. In this position, Bootsma will build upon RiseSmart's market leadership and focus on creating marketing programs that grow the foundation for ongoing customer, sales, and channel success in each of the company's markets.
Bootsma brings over 20 years of high-tech, HCM and SaaS marketing experience, including seven years as vice president of marketing at public and private companies. She joins RiseSmart from Monster Worldwide, where she led Product Marketing, HR Alliances and Monster's Talent Management Suite. Bootsma also drove product marketing for several new products, such as Monster's semantic resume search products.
"We are delighted to have Karin lead RiseSmart's already stellar marketing program," said RiseSmart President and CEO Sanjay Sathe. "Karin brings a deep understanding of the HR industry and her past experience is perfectly in line with the expertise we need here at RiseSmart. We're excited by what she brings to the table as we continue innovating the career management industry."
Prior to Monster Worldwide, Bootsma was responsible for marketing strategy and execution at Trovix, a leading provider of employment products and services using intelligent search technology, now owned by Monster. She executed branding, awareness, demand generation, sales enablement, and competitive intelligence. Before Trovix, Bootsma established a competitive presence for Entopia, a venture-backed knowledge management company. She also led marketing strategy and execution at Information Storage Devices Inc., now owned by Winbond. Bootsma was responsible for marketing Winbond's products in North America and Europe, along with worldwide marketing for ISD's products. Her efforts led to successful initial and secondary public offerings.
"RiseSmart is a true pioneer in the outplacement industry," said Bootsma. "Its flagship product is unmatched by competitors, and I'm honored to be a part of the continuing innovation at this company. I'm drawn to RiseSmart's passion to shape this industry for the better by helping employers and employees reach their workforce and career goals."
Bootsma holds an MBA from Santa Clara University, Leavey School of Business, and a mechanical engineering degree from University of the Pacific. Bootsma will be based in RiseSmart's San Jose office.
About RiseSmart
RiseSmart is a leader in enterprise career management solutions that drive employee engagement, improve retention, and burnish employer brands. Through its employee-centric career-management platform, RiseSmart Compass, and its results-oriented outplacement solution, RiseSmart Transition, RiseSmart helps high-performing organizations successfully cultivate passionate, engaged employees and loyal alumni ambassadors. RiseSmart's innovative approach to human capital management has earned the company a wide range of awards and recognition from organizations including Bersin by Deloitte, the Best in Biz, Gartner Inc., the Golden Bridge Awards, LAROCQUE, the Momentum Index, Red Herring, the San Francisco Business Times, SiliconIndia, the Silicon Valley/San Jose Business Journal, the Stevie Awards and TIE. Additionally, RiseSmart's outplacement solution has earned the exclusive endorsement of the American Hospital Association. For more information about how enterprise career management can help you, visit http://www.risesmart.com.