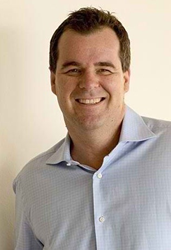 ...for regular folks who don't have a boat load of cash on their hands, continuously rising house prices is like a big nail pinning down their dreams of becoming home owners...
(PRWEB) May 03, 2014
Median house prices in Melbourne reached a record of $604,110 after prices climbed 2.8 percent last March, The Age reported on 24 April 2014.
An economist from the Australian Property Monitors, Andrew Wilson, also revealed that there has been an 8 percent rise in house prices within the last 4 years in Melbourne.
"The boom is good for many property investors since the value of their properties are steadily increasing. But for regular folks who don't have a boat load of cash on their hands, continuously rising house prices is like a big nail pinning down their dreams of becoming home owners," according to Rick Otton, the host of the highly anticipated Ready, Set, BOOM tour.
"In the current state of the market, houses for sale with high price tags usually demand a large deposit fee from its buyers. But, as I've said earlier, not everyone has that kind of money just lying around their houses; so people choose to postpone or give up their plans to buy a home," he added.
Mr. Otton mentioned in an interview for Ready, Set, BOOM that buying a house for sale during a property boom is still possible with the help of seller finance strategies.
"With seller finance strategies, buyers won't have to pay expensive deposit fees or apply for a new home loan just to get in a property for sale. The key is in the flexibility of the terms. Rather than taking out new loans, a buyer can assume the existing loan from the seller. And depending on the agreement between both parties, the remaining equity owed to the seller can be paid in increments. The benefit to the buyer is that they can purchase the property without paying a lot of cash upfront. The benefit to the seller is that they will be able to move away from unwanted debt immediately. And because of the flexible payment terms, the seller also receives the price he wants," Mr. Otton said.
"People shouldn't give up on their dream of homeownership that easily just because the traditional process lead them to a dead end. I believe that it's about time that people start to realise that yesterday's tools aren't quite working for today's complex property problems anymore," he shared.
Join Rick Otton in the second round of this Ready, Set, BOOM seminar tour in Melbourne on 29 June 2014, Sunday, and 30 June 2014, Monday. Visit readysetboom.com.au today to reserve your free seat.
About Rick Otton
For over 23 years property millionaire Rick Otton has built an impressive real estate portfolio using innovative strategies that he has developed – strategies in which transactions are made without the need for traditional bank-type loans.
He constantly refines his techniques as he buys and sells properties through his We Buy Houses business which operates in Australia, New Zealand and the UK.
A gifted speaker and educator, Mr Otton conducts regular one-day free seminars across Australia, which build on the the concepts he shares in his 2012 book 'How To Buy A House For A Dollar', voted by Money Magazine and Dymocks Book stores as one of the Top 10 Most Popular Finance Titles for 2013.
He regularly records and publishes iTunes podcasts via his channel Creative Real Estate.
His innovative low-risk, high-reward approach to Australian real estate investing has been featured in a variety of television programs and magazines, including Today Tonight, Hot Property and Australian Property Investor.
To register for one of Mr Otton's free upcoming Australian seminars, visit ReadySetBoom.com.au or phone, in Australia, 1300 888 450.