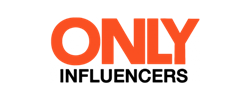 "Rising Media has been a great partner in developing the Email Innovations Summit and will be a great steward of the resource that email marketers have grown to rely on for insights, thought leadership, and community, Only Influencers"
SANTA BARBARA, Calif. (PRWEB) October 11, 2019
Rising Media, Inc announced the acquisition of the subscription-based Only Influencers https://onlyinfluencers.com (OI) email marketing discussion platform from founder and industry veteran William (Bill) McCloskey. In addition, McCloskey handed over the chairing of Rising Media's associated Email Innovation Summit (EIS) to consultant and recognized industry expert Jeanne Jennings.
"I am thrilled to be handing the reins of Only Influencers over to Rising Media. Rising Media has been a great partner in developing the Email Innovations Summit and will be a great steward of the resource that email marketers have grown to rely on for insights, thought leadership, and community, Only Influencers", said McCloskey.
Rising Media CEO, Matthew Finlay, commented, "It's been an honor to launch and grow EIS with someone of Bill's stature in the industry as chair. We look forward to continuing to grow the conference and support the Only Influencers community in increasing the effectiveness of email marketers in corporations and agencies." Bill will stay actively involved in OI through February next year, ensuring a smooth transition.
2020 will be the fifth year for EIS, which runs in Las Vegas, June 2-3, at Caesars Palace. Jeanne Jennings, who, with Bill, has moderated EIS over the last several years, will assume the chair role for 2020. She is the founder of email marketing consultancy Email Optimization Shop; her client list includes Capital One, Consumer Reports, Hasbro, National Education Association, Paypal, Scholastic and Verizon.
Speakers at EIS discuss the cutting edge of email marketing trends, including deliverability, the latest advancements in acquisition techniques, going beyond responsive design, data driven subject lines, emerging technologies and driving increased engagement.
About Rising Media https://risingmedia.com
Rising Media is a global events producer excelling in Internet and technology-related conferences and exhibitions. Rising Media-produced events include AllFacebook Marketing Conference, All Influencer Marketing Conference, AutosBuzz, Building Business Capability, Data Driven Business, Data Driven Government, Deep Learning World, Digital Growth Unleashed, Email Innovations Summit, Global Online Marketplaces Summit, Marketing Analytics Summit, MarketplacesBuzz, Predictive Analytics World (PAW) for Business, PAW Healthcare, PAW Industry 4.0, PAW Financial Services, RecBuzz, Search Marketing Expo, SEMY Awards, in markets including the US, Brazil, UK, France, Germany, Italy, Dubai.