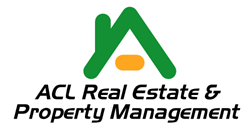 the past month was the slowest in terms of sales in March in six years
(PRWEB) May 15, 2014
Just when economists were projecting record annual sales for the US housing market, changes in the mortgage rates have sent it on a downward spiral, says full service property management and real estate firm, ACL Real Estate and Property Management. Both sales and applications for home mortgage fell during the week of April 14, 2014, the company adds.
According to Reuters, both refinancing and purchase mortgage applications in the United States dropped during the week of April 14, 2014. In a statement, the Mortgage Bankers Association (MBA) reported that its seasonally adjusted index of mortgage applications for both home purchase and refinancing, fell 3.3% for the week ended April 18. While refinancing mortgage applications dipped 3.7%, home purchase loan applications fell 2.6%.
"This dip in mortgage application is an indicator of home sales in the country," says a spokesperson from ACL Real Estate and Property Management. "Sales of both new builds and existing homes saw a decline at a time when everyone was expecting the housing market to look up," adds the spokesperson.
Mortgage interest rates witnessed an increase with the Fed withdrawing its stimulus, while investors who had helped the housing prices surge over the past two years have been retreating from the market. This only goes to reflect the "underlying fragility" of the housing market, reported Bloomberg.
"I hadn't expected this type of flat-lining in the housing market for this long," said Mark Zandi, Chief Economist at Moody's Analytics Inc. "Investors have driven the market since the turn, back in early 2012, and investor demand is petering out," Zandi added.
San Francisco's Bay Area witnessed a home sales decline of 13% in March 2014, as compared to a year ago, while prices rose 23%, according to statistics released by DataQuick, the research arm of CoreLogic. While the median sales price in the Bay Area was the highest since 2007, the past month was the slowest in terms of sales in March in six years, DataQuick reported. The statistics also showed that FHA home loans, a popular option for first-time home buyers, saw a decline to 9.0%, from 10.2% of home purchases in February 2014 and 11.5 in March 2013.
About ACL Real Estate and Property Management: With wide experience and a proven track record in quality service and reliability, ACL Real Estate and Property Management has carved a niche for itself for its real estate and property management services in the East Bay and Peninsula areas. The company has a successful track record of assisting home owners in both selling and buying any type of property. The company also offers comprehensive property management services that ease the process of selecting tenants, maintaining the home and ensuring timely rent collection for homeowners.
References:
http://www.reuters.com/article/2014/04/23/us-usa-economy-mortgages-idUSBREA3M0PX20140423
http://kdal610.com/news/articles/2014/apr/23/us-mortgage-applications-fell-last-week-mba/
http://www.bloomberg.com/news/2014-04-25/housing-in-u-s-cools-as-rate-rise-hits-sales-mortgages.html
http://www.bloomberg.com/news/2014-04-19/tightest-job-market-since-2008-in-u-s-cities-prompts-higher-pay.html
http://www.dqnews.com/Articles/2014/News/California/Bay-Area/RRBay140416.aspx