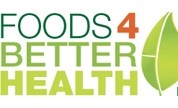 The $30.0 Billion Industry That's Killing You.
Boston, MA (PRWEB) August 20, 2013
Foods4BetterHealth.com, a new food and nutrition web site that believes that eating right can prevent diseases, ward off illnesses, and help readers feel healthier and younger than ever, is reporting on a new study that found that a high intake of coffee was associated with a higher risk of heart disease and subsequent death.
As Foods4BetterHealth notes (http://www.foods4betterhealth.com/the-30-0-billion-industry-thats-killing-you-3903), a new study, published in the Mayo Clinic Proceedings, was conducted from 1979 to 1998. The researchers analyzed 44,000 people between the ages of 20 and 87. After a subsequent follow-up, researchers found that 2,500 of the participants had died, with 32% of the deaths being attributed to heart disease. The researchers found a strong association between higher coffee intake and risk of cardiovascular disease and death. Researchers also found that those who drank more than four cups a day had a 21% higher risk of death. (Source: Liu, J., et al., "Association of Coffee Consumption With All-Cause and Cardiovascular Disease Mortality," Mayo Clinic Proceedings. August 9, 2013; http://www.mayoclinicproceedings.org/webfiles/images/journals/jmcp/jmcp_ft88_9_1.pdf.)
As the Foods4BetterHealth article "The $30.0 Billion Industry That's Killing You" states, the benefits of drinking coffee have long been debated, with some studies showing that coffee contains polyphenols and a high amount of antioxidants and other studies finding relationships between coffee and heart disease. According to Foods4BetterHealth, the debate is particularly important to Americans, who drink more than 400 million cups of coffee every day, resulting in coffee being a $30.0-billion industry!
According to the Foods4BetterHealth report, drinking excessive amounts of coffee was associated with elevated heart risk, which can lead to heart disorders and heart attacks. It can also lead to high blood pressure and high blood sugar levels.
The Foods4BetterHealth report observes that many people are addicted to coffee and the caffeine and energy boost that it brings. However, like most health advice, moderation is key. The report concludes that it's better to be safe than sorry and that there are many natural alternatives to coffee that readers should try, such as wheatgrass and roasted dandelion root.
Foods4BetterHealth.com, created by Doctors Health Press, is a food news and health web site, offering readers information about the latest food controversies, exclusive expert advice, and health tips to ward off illness, prevent disease, and live a long, healthy life. For more information, visit foods4betterhealth.com.