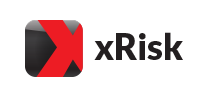 The intelligent way to manage your brokerage risk.
London, United Kingdom (PRWEB UK) 5 September 2013
X Financial Solutions, creators of the open FX and CFD trading environment, X Open Hub, today announced the release of its new risk management product, xRisk. xRisk automates the management of a broker's risk exposure and allows for intelligent hedging based on parameters set by the user. It comes with an ultra-low latency price feed and Smart Executor, controlling even the smallest trade, thus solving problems experienced with scalpers and high-frequency traders.
X Open Hub's new xRisk system re-invents the B-Book trading model by automatically hedging only the set excess exposure across an aggregated portfolio. Brokers can set their acceptable exposure limit by client, group of clients or instrument and xRisk will automatically hedge only the excess exposure. The result: substantial savings when compared with the costly straight-through processing (STP) model, where 100% of trades are hedged regardless of the trade size, client or instrument.
xRisk was designed to aid brokers in three specific areas:
1. To provide protection from scalpers and high-frequency traders.
2. To manage clients who trade in large volumes more effectively.
3. To maximize broker profitability by hedging only what is necessary.
"Our new xRisk system lets brokers manage risk the intelligent way, without giving up extra profits from their B-Book," said Jakub Zablocki, Managing Director of X Financial Solutions. "We designed this system using the open infrastructure of X Open Hub. Its purpose is to empower our broker partners when it comes to their risk management methods. xRisk will automatically hedge only the excess exposure set by client or instrument, while maintaining excellent client execution quality with smooth Non-Dealing Desk execution. By hedging only what is necessary we see this as a revolutionary new way for our broker partners to manage their risk and maximize their profit stream."
The new risk-management technology is available to all brokers using X Open Hub, as well as MetaTrader 4 (MT4). xRisk can connect to one or multiple MetaTrader servers allowing brokers to consolidate their entire portfolio and manage risk through one intuitive interface.
For more information about xRisk, click here.
About X Open Hub
The X Open Hub vision is to offer a truly open trading environment, allowing banks and brokers to run a successful, bespoke Forex and CFD trading business. The environment hosts cutting edge trading technology through the multi-asset xStation platform package along with the possibility to develop bespoke proprietary trading platforms and applications through the environment's open API. X Open Hub can be connected to any liquidity provider and already hosts intuitive back office and risk management systems for intelligent client and risk management. The open environment also benefits software houses, developers and any technology firm looking to build and promote trading technology of their own through X Open Hub.
X Open Hub is a trading name of X Financial Solutions, which is a fully-regulated London based firm, licensed by the UK Financial Conduct Authority (FRN522157). Registered and trading offices at 29 Marylebone Road, London. NW1 5JX. United Kingdom.
For further information about X Open Hub, please visit http://www.xopenhub.pro and for X Financial Solutions please visit http://www.xfinancialsolutions.com.