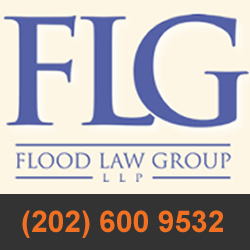 While gynecomastia is not a life-threatening condition, it can result in emotional and psychological problems, particularly in young boys
Washington D.C. (PRWEB) March 14, 2014
Flood Law Group announced today that they are now actively investigating potential claims on behalf of men and boys who may have been adversely affected by the administration of Risperdal, a prescription medication used to treat schizophrenia and problems caused by bipolar disorder.
According to the FDA prescribing label for Risperdal, there is a chance that treatments involving Risperdal may cause a reduction in pituitary secretion of gonadotropin, a hormone that aids in development of the gonads, possibly resulting in the endocrine disorder gynecomastia.
According to the Department of Justice (DOJ) (Risperdal Litigation, case number 100300296, Eastern District Court of Pennsylvania) , Johnson & Johnson, manufacturers of Risperdal, were ordered to pay a settlement of more than $2.2 billion to settle criminal and civil investigations into the way that Risperdal was marketed to the public.
According to the Department of Justice announcement, federal investigators found that Johnson & Johnson marketed Risperdal in such a way as to suggest that it could be used in applications that the FDA had not approved it for, and failed to adequately warn the public of some side effects.
In light of this information, the attorneys at Flood Law Group have begun to actively investigate potential claims for young boys and men who took the drug and were later diagnosed with gynecomastia.
"While gynecomastia is not a life-threatening condition, it can result in emotional and psychological problems, particularly in young boys," said Christopher Brown, Director of Communications at Flood Law Group. "At Flood Law Group, we recognize the emotional effects of this potential side effect and are available to help those affected seek compensation."
If you or a loved one have been diagnosed with gynecomastia after being treated with Risperdal, contact a legal expert at Flood Law Group today for a thorough investigation into your claim.
About Flood Law Group
Flood Law Group, LLP is an experienced litigation firm, serving injured persons and families across the nation. They handle complex cases involving asbestos litigation, pharmaceuticals, defective medical devices, medical malpractice, birth injuries and more. Flood Law Group, LLP is also one of the top law firms in the nation to handle serious injuries and wrongful death.
For more information, visit: floodlawgroup.com