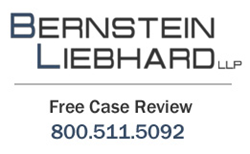 Our Firm hears from alleged victims of Risperdal and gynecomastia on a regular basis. We are watching developments in the Pennsylvania Risperdal lawsuits very closely.
New York, NY (PRWEB) March 31, 2014
Plaintiffs in hundreds of Risperdal lawsuits (http://www.risperdallawsuitcenter.com/ ) pending in Pennsylvania's Philadelphia Court of Common Pleas are urging the Court to reject Johnson & Johnson's bid for summary judgment on punitive damages in claims involving Risperdal and gynecomastia, or male breast growth, Bernstein Liebhard LLP reports. In a motion dated March 24, 2014, plaintiffs asserted that Pennsylvania state law should be applied to such claims. However, Johnson & Johnson argued in February that the New Jersey Product Liability Act, which bars punitive damages in cases involving drugs that have received premarket approval from the U.S. Food & Drug Administration (FDA), should apply to the cases, as the company is headquartered in that state. (Risperdal Litigation, case number 100300296)
"Our Firm hears from alleged victims of Risperdal and gynecomastia on a regular basis. We are watching developments in the Pennsylvania Risperdal lawsuits very closely," says Bernstein Liebhard LLP, a nationwide law firm representing the victims of defective drugs and medical devices. The Firm is currently offering free legal consultations to men and boys who allegedly developed gynecomastia due to their use of Risperdal.
Risperdal Lawsuits
According to court documents, more than 350 Risperdal lawsuits have been filed in the mass tort proceeding underway in Philadelphia, including dozens that claim the antipsychotic medication caused men and boys to develop gynecomastia. According to the Plaintiffs' March 24th motion, prior to requesting summary judgment on punitive damage claims, Johnson & Johnson had repeatedly argued that the law of the state where Risperdal was prescribed, ingested and marketed governs the issue.
Court records in the Philadelphia Court of Common Please indicate that Johnson & Johnson agreed to settle the six Risperdal gynecomastia claims that were slated for the mass tort proceeding's first bellwether trials in 2012. Since then, some 80 Risperdal lawsuits have been settled in the litigation, and a new group of cases are scheduled to start going to trial in July. Among other things, plaintiffs in these lawsuits accuse Johnson & Johnson and its Janssen Pharmaceuticals unit of concealing side effects associated with the medication, including the link between Risperdal and gynecomastia. Plaintiffs further allege that the companies improperly marketed Risperdal for off-label uses, including the treatment of children long before pediatric indications were approved in 2006.
On November 4, 2013, the U.S. Department of Justice announced that Johnson & Johnson and Janssen had agreed to settle charges that the companies had improperly marketed Risperdal and other medications. The $2.2 billion settlement was one of the largest involving healthcare fraud in U.S. history, according to the Justice Department. (U.S. District Court, Eastern District of Pennsylvania, 04-cv-1529)
Alleged victims of Risperdal and gynecomastia may be entitled to compensation from Johnson & Johnson and Janssen. Find out more about Risperdal lawsuits at Bernstein Liebhard LLP's website. Free case reviews may also be obtained by calling the Firm directly at 800-511-5092.
About Bernstein Liebhard LLP
Bernstein Liebhard LLP is a New York-based law firm exclusively representing injured persons in complex individual and class action lawsuits nationwide since 1993, including those who have been harmed by dangerous drugs, defective medical devices and consumer products. The firm has been named by The National Law Journal to the Plaintiffs' Hot List, recognizing the top plaintiffs firms in the country, for the past 12 consecutive years. Bernstein Liebhard LLP is the only firm in the country to be named to this prestigious list every year since the list was first published in 2003.
Bernstein Liebhard LLP
10 East 40th Street
New York, New York 10016
800-511-5092
ATTORNEY ADVERTISING. © 2014 Bernstein Liebhard LLP. The law firm responsible for this advertisement is Bernstein Liebhard LLP, 10 East 40th Street, New York, New York 10016, 800-511-5092. Prior results do not guarantee or predict a similar outcome with respect to any future matter.
Contact Information:
Felecia L. Stern, Esq.
Bernstein Liebhard LLP
info (at) consumerinjurylawyers (dot) com
http://www.risperdallawsuitcenter.com/
https://plus.google.com/115936073311125306742?rel=author