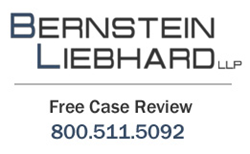 Our Firm is pleased to see Risperdal lawsuits moving forward in the Philadelphia Court of Common Pleas.
New York, NY (PRWEB) April 20, 2014
Bernstein Liebhard LLP notes the scheduling of an upcoming meeting in a consolidated Risperdal lawsuit (http://www.risperdallawsuitcenter.com/) litigation now underway in the Philadelphia Court of Common Pleas, the Firm reports.
According to a calendar posted on the Pennsylvania state court's website, the proceeding will convene on Tuesday, May 13th at 10:30 a.m. to discuss matters related to Risperdal lawsuits filed against Johnson & Johnson and its subsidiary, Janssen Pharmaceuticals. Among other things, parties in the litigation will speak about issues related to more than 350 claims that have now been filed in the jurisdiction by plaintiffs who allege male gynecomastia, a condition categorized by male breast growth and other side effects. (Risperdal Litigation, case number 100300296)
"Our Firm is pleased to see Risperdal lawsuits moving forward in the Philadelphia Court of Common Pleas, as we continue to hear from individuals who allege male gynecomastia stemming from use of the medication," says Bernstein Liebhard LLP, a nationwide law firm representing victims of defective medical devices and drugs including Risperdal. The Firm is currently offering free and confidential Risperdal gynecomastia lawsuit evaluations to individuals who may have been injured by the drug.
Risperdal Lawsuits
All the lawsuits filed in the Philadelphia Court of Common Pleas allege similar injuries from Risperdal, an atypical antipsychotic medication used to treat bipolar disorder in adults and children ages 10-to-17, as well as adult and adolescent schizophrenia. The medication is also cleared by the U.S. Food and Drug Administration (FDA) for the treatment of irritability in children between the ages of 5 and 16 with autistic disorder. Included in the Risperdal claims filed in this consolidated Pennsylvania litigation are allegations that its manufacturer had knowledge of side effects that they concealed from the general public, which may include the risk for male Risperdal gynecomastia complications. Men who allegedly suffered this condition may have experienced tenderness in the breast, as well as pain, swelling, and nipple discharge, according to claims.
Court documents indicate that Risperdal lawsuit plaintiffs in the Philadelphia Court of Common Pleas further accuse Johnson & Johnson and Janssen of promoting the antipsychotic in children before it was approved for pediatric uses in 2006. (Case No.140304081)
In November 2013, the companies paid $2.2 billion to resolve similar claims filed after an investigation from the U.S. Department of Justice into their marketing of Risperdal and other medications. According to the federal government, who accused Johnson & Johnson and Janssen of withholding vital safety information related to the drug's association with diabetes and gynecomastia, among other side effects, the $2.2 billion settlement is the largest involving healthcare fraud in U.S. history.
The use of Risperdal and other antipsychotics may be on the rise in foster children especially, according to a recent study in the Journal of Child and Adolescent Pharmacology. According to findings published on April 1st, one-third of foster care youths being treated for ADHD symptoms were prescribed either this medication, Abilify or Seroquel during the study period. The research, which looked at data related to children between 2 and 17 years of age, noted that none of these antipsychotics are FDA-approved to treat behavioral disorders in children and adolescents.* (U.S. District Court, Eastern District of Pennsylvania, 04-cv-1529)
Men and boys who allegedly developed gynecomastia due to their use of Risperdal may be entitled to compensation for their injury-related damages. Learn more about Risperdal gynecomastia and other side effects allegedly associated with the antipsychotic when you visit Bernstein Liebhard LLP's website. You may also call the Firm directly for a free and confidential case evaluation at 800-511-5092.
*online.liebertpub.com/doi/full/10.1089/cap.2013.0094, Journal of Child and Adolescent Psychopharmacology, April 1, 2014
About Bernstein Liebhard LLP
Bernstein Liebhard LLP is a New York-based law firm exclusively representing injured persons in complex individual and class action lawsuits nationwide since 1993, including those who have been harmed by dangerous drugs, defective medical devices and consumer products. The firm has been named by The National Law Journal to the Plaintiffs' Hot List, recognizing the top plaintiffs firms in the country, for the past 12 consecutive years. Bernstein Liebhard LLP is the only firm in the country to be named to this prestigious list every year since the list was first published in 2003.
Bernstein Liebhard LLP
10 East 40th Street
New York, New York 10016
800-511-5092
ATTORNEY ADVERTISING. © 2014 Bernstein Liebhard LLP. The law firm responsible for this advertisement is Bernstein Liebhard LLP, 10 East 40th Street, New York, New York 10016, 800-511-5092. Prior results do not guarantee or predict a similar outcome with respect to any future matter.
Contact Information:
Felecia L. Stern, Esq.
Bernstein Liebhard LLP
info (at) consumerinjurylawyers (dot) com
http://www.risperdallawsuitcenter.com/
https://plus.google.com/115936073311125306742?rel=author