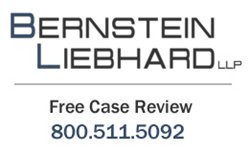 Our Firm is representing numerous plaintiffs who have filed similar Risperdal gynecomastia claims in this proceeding and we are monitoring testimony presented at this trial very closely.
New York, New York (PRWEB) January 29, 2015
The Risperdal gynecomastia (http://www.risperdallawsuit2014.com/) bellwether trial underway in Pennsylvania's Philadelphia Court of Common Pleas continued this week, with jurors hearing from a former U.S. Food & Drug Administration (FDA) commissioner who testified on behalf of the Plaintiff. According to court records from January 28th, David Kessler, who was head of the agency from 1991 through 1997, asserted that Johnson & Johnson and its Janssen Pharmaceuticals unit were aware by 2001 that Risperdal could cause boys to develop female-like breasts. Among other things, he characterized as a "red flag" a 2001 study funded by the companies that found that 3.8% of boys treated with the atypical antipsychotic developed gynecomastia that was either "probably or very likely" caused by Risperdal. (Case No. 1403-01170)*
Kessler also discussed a 2012 review he authored that examined the drug makers' handling of Risperdal. Among other things he concluded that a gynecomastia warning wasn't included on the drug's safety label until 2006, which is when Risperdal was cleared for a number of pediatric indications. Up until that time, Kessler said Johnson & Johnson and Janssen promoted Risperdal to doctors as an off-label treatment for children.*
"Our Firm is representing numerous plaintiffs who have filed similar Risperdal gynecomastia claims in this proceeding and we are monitoring testimony presented at this trial very closely," says Bernstein Liebhard LLP, a nationwide law firm representing the victims of defective drugs and medical devices. The Firm is currently offering free legal consultations to men and boys who allegedly developed gynecomastia due to their use of Risperdal.
Risperdal Litigation
Court documents indicate that more than 1,200 Risperdal lawsuits have been filed in the Pennsylvania mass tort on behalf of individuals who allegedly suffered gynecomastia and other side effects due to their use of the atypical antipsychotic. The case currently at trial involves a 20-year-old Plaintiff who was prescribed Risperdal when he was 8-years-old to treat symptoms of autism – then an off-label use of the drug. Like other claims pending in the litigation, his complaint accuses Johnson & Johnson and Janssen of failing to warn doctors and patients about the medication's association with the disorder, and of improperly promoting the medication for unapproved, off-label uses. As a bellwether case, the outcome of this trial could provide insight into how juries will rule in similar Risperdal gynecomastia lawsuits pending in the proceeding. (In Re: Risperdal Litigation, Case Number 100300296)
This is not the first time Johnson & Johnson and Janssen have come under scrutiny because of their marketing of Risperdal. In November 2013, the companies resolved similar allegations levied by the U.S. Department of Justice when they agreed to pay $2.2 billion to settle criminal and civil charges involving the marketing of Risperdal and other drugs. While the drug makers did plead guilty to promoting Risperdal for off-label use in elderly dementia patients, court records indicate that they did not admit wrongdoing in resolving any of the other allegations, including claims that they had marketed Risperdal for off-label use in children. (U.S. District Court, Eastern District of Pennsylvania, 04-cv-1529)
Victims of gynecomastia allegedly related to the use of Risperdal may be entitled to file their own lawsuit against Johnson & Johnson and Janssen. To learn more about pursuing a Risperdal lawsuit, please visit Bernstein Liebhard LLP's website. For a free case review, please call 800-511-5092.
*bloomberg.com/news/articles/2015-01-28/j-j-knew-drug-could-cause-breasts-in-boys-ex-fda-official-says, Bloomberg Businessweek, January 28, 2015
About Bernstein Liebhard LLP
Bernstein Liebhard LLP is a New York-based law firm exclusively representing injured persons in complex individual and class action lawsuits nationwide since 1993. As a national law firm, Bernstein Liebhard LLP possesses all of the legal and financial resources required to successfully challenge billion dollar pharmaceutical and medical device companies. As a result, our attorneys and legal staff have been able to recover more than $3 billion on behalf of our clients. The Firm has been named by The National Law Journal to the Plaintiffs' Hot List, recognizing the top plaintiffs firms in the country, for the past 12 consecutive years. Bernstein Liebhard LLP is the only firm in the country to be named to this prestigious list every year since it was first published in 2003.
Bernstein Liebhard LLP
10 East 40th Street
New York, New York 10016
800-511-5092
ATTORNEY ADVERTISING. © 2015 Bernstein Liebhard LLP. The law firm responsible for this advertisement is Bernstein Liebhard LLP, 10 East 40th Street, New York, New York 10016, 800-511-5092. Prior results do not guarantee or predict a similar outcome with respect to any future matter.
Contact Information:
Felecia L. Stern, Esq.
info (at) consumerinjurylawyers (dot) com
http://www.risperdallawsuit2014.com/
https://plus.google.com/115936073311125306742?rel=author