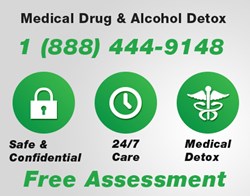 Riverside, CA (PRWEB) November 24, 2013
A Riverside treatment center is announcing that new adult and adolescent programs aimed at tackling substance abuse issues, mainly drugs and alcohol, are now available for people living in Riverside and surrounding cities through Drug Addiction Treatment Centers.
These programs expand upon the center's already established substance abuse structure, offering additional hours of individual counseling and support.
Statistics indicate that of the estimated 2.9 million persons aged 12 or older in 2012 who used illicit drugs for the first time within the past 12 months, a majority reported that their first drug was marijuana (65.6 percent).
More than 1 in 4 initiated with non-medical use of psychotherapeutics (26 percent, including 17 percent with pain relievers, 4.1 percent with tranquilizers, 3.6 percent with stimulants, and 1.3 percent with sedatives). A notable proportion reported inhalants (6.3 percent) as their first illicit drug, and a small proportion used hallucinogens (2.0 percent). All of the above 2012 percentages of first illicit drug use were similar to the corresponding percentages in 2011.
Cocaine, heroin, Oxycontin and benzodiazepines are just a few of the drugs that the treatment center helps people put in their past. Alcoholism, a disease that destroys individuals as well as families, is addressed too.
The programs' ultimate aim is to help all clients leave the treatment center with a structure in place for life outside of it. People come in looking either for a new life or relief from their pain, and counselors and therapists on staff are ready to help.
Entering the Riverside rehab center gives clients a new chance to be responsible members of society once again. They come to find themselves, discover new levels of self-esteem, and a spirituality that works.
Once people leave the treatment center, outpatient care and support is strongly suggested by counselors. Transitioning back into the "real world" takes time, too, and outpatient treatment allows clients an opportunity to share their victories and struggles with like-minded people. When it's all put together, from detoxification to outpatient care, the substance abuse treatment center gives people a second chance.
For more information on the treatment center in Riverside, visit http://drugsdetox.org or call (888) 444-9148.