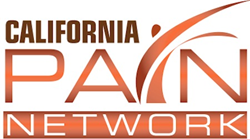 The top Riverside pain management clinic now offers over 20 back pain treatment options, all nonsurgical!
Riverside, California (PRWEB) October 06, 2014
The Riverside pain management practice in the California Pain Network is now offering over 20 back pain relief options. The therapies that have been added include trigger point injections, non-steroidal procedures and radiofrequency ablation in addition to facet blocks and several types of epidural injections. For more information and scheduling, call (888) 998-9693.
With over eighty percent of Americans suffering from back pain at some point in time, it can lead to daily, chronic, disabling pain unless handled by a skilled expert. Riverside pain management with the California Pain Network's Dr. Akmakjian brings a plethora of options, including oral and topical medications along with interventional procedures. Back bracing is available as well.
Most procedures are performed under fluoroscopic guidance to ensure accuracy, and the Riverside pain management doctor treats each patient with individualized options. For those with a pinched nerve root, three different types of epidural injections are available, with success rates over 75%.
Over ninety five percent of patients with back pain are able to avoid the need for surgery. Radiofrequency ablation, for instance, can offer twelve to eighteen months of consistent back pain relief. It's been a revolutionary outpatient procedure that can bring relief while decreasing the amount of pain medications necessary.
At the pain management clinic in Riverside, over 20 insurance plans are accepted, including PPO's, Medicare, Molina, Workers Compensation, Personal Injury Liens and self pay as well. Call (888) 998-9693 for more information and scheduling with pain management Inland Empire trusts.