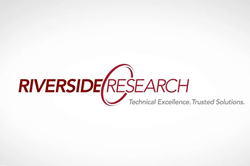 After evaluating solutions from JAMIS and companies such as Deltek, Unanet, and Microsoft Dynamics, Riverside Research ended up with a simple choice: JAMIS Prime ERP.
Lakewood, CO and New York, NY (PRWEB) March 03, 2015
For half a century, Riverside Research has been providing trusted scientific and technical solutions to the U.S. government. "Our areas of focus include biomedical engineering, cyber, electromagnetic sciences, and intelligence, surveillance, and reconnaissance—all in support of the United States government," said Michael Cade, the independent, not-for-profit organization's CFO.
As Riverside Research peered into its future, it realized it would need to extensively upgrade its financial and human capital systems. "We've grown significantly over the last ten years and we have clearly outgrown our legacy back-office systems," said Roy Park, Director of Administration. "The decision to choose a new Enterprise Resource Planning (ERP) solution was critical for our future success, considering the increased scale and complexity of our operations. We're looking ahead to the next ten years, and we need to have a robust system in place to support our mission and address our compliance and business needs."
Riverside took an extremely thorough approach in evaluating ERP systems. "We followed a typical defense contractor procurement," explained Cade. "We put out a formal RFP and then scored and assessed the proposals we received. Then we brought a couple of the companies back for formal interviews before making our final decision. It was a very extensive, cross-functional process and our leadership team was involved all along the way."
After evaluating solutions from JAMIS and companies such as Deltek, Unanet, and Microsoft Dynamics, Riverside Research ended up with a simple choice: JAMIS Prime ERP, including the Human Resource Management System (HRMS). "There were some key areas where JAMIS stood out head and shoulders above the others from our perspective," said Cade. "For example, we liked the idea of having a single integrated database at the core. It provides a level of flexibility we didn't see in the other products. There was also a clear emphasis on the program management side, which I think is incredibly important for us as a defense contractor."
The Riverside Research team also liked the JAMIS Prime ERP user interface. "The use of dashboards and the way the JAMIS system pushes data in a structured format into the user's hands appealed to us," said Park. "It has a crisp, fluid and flexible interface that some of the other packages just didn't have."
Riverside Research has been impressed with the consulting support from JAMIS and JAMIS Partners involved in performing the system implementation. "JAMIS consultants have been extremely responsive and their east coast/west coast project management professionals work seamlessly together," said Cade.
Cade thinks others can benefit from Riverside's thorough evaluation experience. "Create a cross-functional team and spend your time doing your homework to thoroughly research all vendors," he said. "The right way to make the decision is not to focus on what the system does, but how the system does it. That's a big distinction."
About Riverside Research
Riverside Research is a not-for-profit organization chartered to advance scientific research in the public interest and in support of the United States government. Composed of leading engineering, technology, and operations experts, Riverside Research delivers trusted solutions in Biomedical Engineering, Cyber, Electromagnetic Sciences, and Intelligence, Surveillance, and Reconnaissance. These Centers of Excellence are supported by five integrated research laboratories that conduct independent and mission-focused research in critical technology areas. Originating as part of Columbia University in the 1950s and established as an independent corporation in 1967, Riverside Research remains dedicated to its academic heritage by working with colleges and universities from across the nation to advance science, technology, engineering, and math (STEM) through education, research, and workforce development. Learn more at http://www.riversideresearch.org.
About JAMIS Software Corporation
JAMIS Software Corporation is a leading provider of ERP software solutions designed specifically for government contractors and other project-focused organizations. JAMIS delivers comprehensive, intuitive, innovative and cost-effective solutions for the most respected names in government contracting. Companies large and small rely on JAMIS to provide detailed visibility into all of their projects, as well as provide the foundation for DCAA and other regulatory compliance. JAMIS helps companies connect with customers, partners, and employees in entirely new ways to foster new levels of collaboration and drive profitability and growth.
Learn more at http://www.JAMIS.com
JAMIS Prime ERP - DCAA Compliant Accounting Software-YouTube