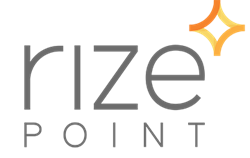 This partnership will offer brand equity protection for global organizations who are focused on responsibly delivering their brand promise.
Salt Lake City, UT (PRWEB) March 29, 2016
RizePoint (formerly Steton Technology Group), the world's leading provider of enterprise compliance management software, has announced a strategic partnership with ELEVATE Global Limited, the pioneers and leading Consulting, Auditing and Educational company in the area of Corporate Social Responsibility (CSR). Leveraging this unique partnership, customers can now better establish and execute a world class Responsible Sourcing Management Model.
"ELEVATE specializes in responsible sourcing – offering supply chain strategies that improve social and environmental performance while balancing the need for financial return," said Frank Maylett, President and CEO of RizePoint. "Together with RizePoint, which provides the tools, technology, and expertise to proactively safeguard enterprise compliance, this partnership will offer brand equity protection for global organizations who are focused on responsibly delivering their brand promise."
Included with CSR auditing, ELEVATE offers corporate consulting, capacity building, training and eLearning, compliance and program assessments, and developmental project leadership. RizePoint and ELEVATE have been servicing organizations together for over 6 years, and this higher level of partnership is an inevitable response to the greater demands and awareness for CSR in the market, protecting workers as well as the environment.
"Compliance, Efficiency, and Innovation are the aspirations of the Chief Sustainability Office in today's leading edge companies." said Ian Spaulding, founder and president of ELEVATE Global Limited. "They do this by establishing service and facility standards and then implementing a systematic approach to hold themselves accountable. The most effective way to drive those standards to achieve positive business impact and translate it into revenue growth is to measure the experience and act swiftly to remedy issues or flaws in consistency and efficiency. RizePoint's technology enables us to deliver insight and oversight to our clients to protect their brand equity, enable vision into their CSR compliance efforts, and brings continual improvements to their operations amidst constant change. It is the perfect complement to our offerings."
RizePoint At-a-Glance

RizePoint mobile and cloud-based software helps organizations improve the quality, safety, and sustainability of their products, services and facilities.
RizePoint serves more than 285,000 users in 120 countries and territories, speaking 40 languages:
105,000 food service restaurants
27,000 hotels and resort properties
13,000 grocery and retail stores
About RizePoint
RizePoint is the global leader in software solutions that proactively safeguard enterprise compliance—for both internally-imposed standards and externally-imposed regulations. RizePoint software builds and protects brand equity by enabling a consistent customer experience. Our customers gather better data, see necessary actions earlier, and act faster to correct issues before they become costly liabilities. Considered the industry standard for food service, hospitality, and retail, RizePoint mobile and cloud-based solutions serve nearly 2 million audits with 200 million questions answered annually. RizePoint is headquartered in Salt Lake City, Utah. For more information, visit RizePoint.com.
About ELEVATE Global Limited
ELEVATE was formed in April 2013 with the merger of Level Works and INFACT Global Partners. Level Works was a leader in developing and implementing customized global monitoring programs that drive transparency and continuous improvement. INFACT had established itself in China as the leading factory capacity building advisory services firm. The decision to merge was due to the market's increasing interest in changing the reactive social compliance paradigm to a more real time proactive and predictive performance framework.
ELEVATE touches thousands of factories and tens of thousands of workers across 25 countries. ELEVATE works with 20 percent of the Fortune 100 and has conducted audits for nearly 4,000 factories, capacity building engagements for over 300 factories and training for 10,000 CSR professionals. ELEVATE is headquartered in Hong Kong, and has offices in Asia, the United States, and Europe. For more information, visit ElevateLimited.com.