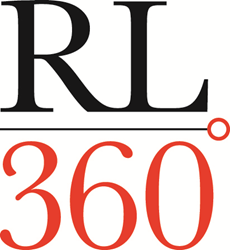 People are living longer so realise they need to be more savvy about planning their financial future and building up cash to supplement their retirement income
Isle of Man (PRWEB UK) 15 June 2016
Leading offshore wealth management company, RL360°, examined its savers' behaviour over the last 20 years(1) to build up a picture of changing trends.
The Isle of Man-based company analysed data from more than 33,000 of its regular savings plan, RL360° Quantum, and found that people are now saving significantly more, for longer and starting younger when compared with clients who bought RL360° Quantum in the 1990s.
The research indicates a more proactive attitude towards saving from clients over the past 10 years, compared with the previous decade.
Key highlights are:

Clients are saving 54% more
They are saving for 40% longer
Female policyholders are increasing - 27.4% compared with 16.4%
Savers are taking out policies when they are (slightly) younger – the average age when taking out a policy is down from 39.59 years to 38.63 years
Paying monthly is even more popular than before – up from 76.4% to 95.2%
72.7% of all RL360 Quantum policyholders now pay by credit card
69% of UK expats who bought a Quantum in the 1990s are still living abroad - in 114 different countries, with the UAE the most popular location
More RL360° Quantum policies than ever are now being bought by savers based in the Far East
RL360° offers a broad range of offshore investment, savings and tax planning products to investors around the world via financial advisers, with Quantum its flagship regular savings policy. It combines choice with quality global funds to help international investors build wealth for the future.
Marketing Services & Communications Manager Nigel Danzelman, who spearheaded the research, said:
"RL360° Quantum has policyholders in 158 countries, the majority of whom are ex-pats. As most of our ex-pat clients tend to remain abroad in the long term, having a flexible, medium to long term, multi-currency saving plan can be a really attractive proposition.
"The most interesting finding from our research is the increase in amounts being saved – why might this be? We think this is about lack of trust in governments providing pension benefits, state pension ages rising, and a general reduction in state benefits around the world. In addition, people are living longer so realise they need to be more savvy about planning their financial future and building up cash to supplement their retirement income."
Notes:
(1) RL360° compared client data from between June 1995 and February 2016. Quantum was launched in 1995 and was sold internationally until 2004. During that 9 years 16,510 policies were sold. Quantum was updated and re-launched in April 2010 and over the last 6 years 16,907 RL360° Quantum's have been issued. .
- ENDS -
For further information please contact:
RL360°
Angela Gregory
Communications Executive
Tel: + 44 (0)1624 681610
Email: angela.gregory(at)rl360(dot)com
RL360°
Nigel Danzelman
Marketing and Communications Manager
Tel: + 44 (0)1624 681626
Email: nigel.danzelman(at)rl360(dot)com