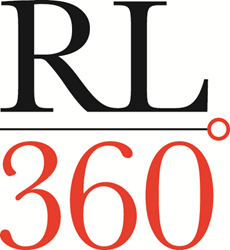 Many popular expat locations don't offer a state pension... finding a secure and portable home for your savings and investments is a must
Isle of Man (PRWEB UK) 17 June 2016
Growth industries for migration across Europe and the Middle East include Technology, Professional Services, and Oil & Industry, with Entrepreneurship and Business Development on the rise as job functions**.
With employers and recruiters increasingly using LinkedIn to seek out new talent, RL360° Quantum offers some tips on how to optimise your profile and activity to maximise your chances of finding your dream job abroad.
Unlike other social media sites such as Facebook, LinkedIn - the world's largest professional network, with 433 million members in over 200 countries and territories - has a B2B focus. This makes it an ideal place to research overseas jobs, build valuable relationships, learn from other expats and showcase your skills and career goals to employers.
1. Keep your profile fresh
Establish your professional credibility by ensuring the skills and experience on your profile are up-to-date. Ensure you include your key skills and goals in your profile summary to make it easier for recruiters to find you.
Remember that you can upload documents, photos, videos and presentations to bring your achievements to life and expose your work to potential clients and key decision makers in your industry.
Your profile picture should be of high quality and portray you in a professional light. Immaculate personal presentation is considered vital in many cultures, particularly the UAE - the most popular destination for long-term UK expats, according to research by RL360° Quantum and backed by LinkedIn's own analysis. Review and refresh your profile on a regular basis.
2. Get involved in discussions
Search for and join some expat LinkedIn Groups, as well as any that are relevant to your industry and/or country of interest, which will give you the chance to widen your professional network and engage with a highly targeted audience.
The discussions posted here can help to highlight opportunities as well as giving you an insight into other important aspects of expat lifestyle, such as the local culture. If you have a specific question you'd like to ask, you can start your own discussions, as well as contribute to existing ones by offering advice and suggestions based on your own experience.
Some popular expat groups are Expat Network, with over 55,000 members and International Expat Jobs Network, with 42,000. Those with a more niche focus include Expat Focus (6,000 members) UK Expats in Dubai, (almost 2,000 members).
There are also a number of groups targeted at professionals in specific industries, such as Expat Health and Expat Marketing.
3. Develop relationships
Social media isn't designed for one-way communication. LinkedIn users are actively looking for insights, advice or solutions to enhance their business or career, so proactively start conversations and comment on others' posts, and participate in discussions.
Too much self-promotion can be seen as 'spamming', which won't impress potential employers or contacts. Aim instead for developing engagement and building up contacts.
Earning Recommendations and Endorsements from contacts you have worked with will improve your profile considerably; remember to provide them for other people too, as this often encourages reciprocation.
4. Get active
Ensure you log in at least once a week at the very least to check for messages, comments, and new posts from people in your network, and ensure you respond promptly. The rise of mobile technologies, such as smartphones, makes this easier to do on the go (useful as you're likely to be busy juggling personal, domestic and financial matters as you prepare for your expat lifestyle).
If you already have in mind some international companies you'd like to work for, 'follow' their company updates so that you get notifications when they post new positions.
Finally, LinkedIn also allows you to publish and promote your own blog-length content. Your posts will be shared with your connections and followers and will be searchable - a great way to showcase your knowledge and expertise and establish yourself as a thought leader in your industry.
RL360° Product and Investment Marketing Manager, Andrew Dudgeon, had this to say: "Our RL360° Quantum policyholder research has shown that once you take the plunge and start working abroad it's highly likely you'll stay for a considerable period of time, and maybe even move around for work from continent to continent.
"Given that many popular expat locations don't offer a state pension, finding a secure and portable home for your savings and investments is a must. As an expert offshore provider we can offer a range of solutions including RL360° Quantum for regular savings and PIMS for lump-sum investments. If you are moving abroad for work, then speak to a qualified financial adviser regarding suitable products to suit your needs."
Notes:
*HSBC's Expat Explorer Survey, 2015
**LinkedIn's Professional Migration Analysis, 2015
–ENDS–
For further information please contact:
RL360°
Angela Gregory
Communications Executive
Tel: + 44 (0)1624 681610
Email: angela.gregory(at)rl360.com
RL360°
Nigel Danzelman
Marketing and Communications Manager
Tel: + 44 (0)1624 681626
Email: nigel.danzelman(at)rl360.com