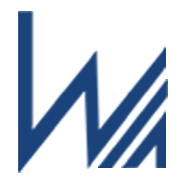 Carlton Wright Insurance Agency, Inc wants to make their site easy and accessible to these customers by providing a fully interactive mobile website.
Roanoke, VA (PRWEB) October 30, 2013
In today's world, mobile devices are starting to replace computers. Smart phones screens are getting larger, tablets are growing more common and they all are becoming more economical. While computers are still used for business or larger projects, mobile devices have become the way most people choose to quickly check email, scroll through Facebook and search for products such as insurance quotes.
Carlton Wright Insurance Agency, Inc. understands that trying to navigate a website on a mobile device can be frustrating. In efforts to help their clients find information and quotes on their mobile devices quickly and easily, Carlton Wright Insurance Agency, Inc has created a website specifically formulated for the mobile device screen. The mobile website is complete with all features from the full website, in a simple and easy formation at http://www.carltonwrightinsurance.com/m/.
Carlton Wright Insurance Agency, Inc unveiled a mobile site because they know consumers want fast and simple access to insurance information, no matter where they are - at home, at work or while traveling. Visitors to the mobile website can easily get a Roanoke personal insurance quote and comprehensive answers to their inquiries.
The mobile website is able to automatically detect mobile device and allows visitors to send in quote requests as well as policy changes, payments, or file an insurance claim through a fully featured customer service portal. Guests can also access the agency's locations with a map feature and one-touch Click-to-Call or Email features.
When a disaster has happened and you need to speak to an insurance agent, you are rarely near a computer. Sometimes, the computer has even been destroyed. However, there is usually a cellphone nearby. Carlton Wright Insurance Agency, Inc believes it is important for clients to have access to a website that is easy to view and quick to use on their mobile devices. It could be the only way for clients to find the information they need to begin the claim process quickly.
Visit http://www.carltonwrightinsurance.com/m/ to learn more and connect quickly and easily.