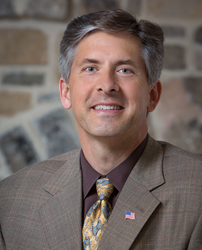 Raritan, New Jersey (PRWEB) March 21, 2016
IFG Wealth Strategies founder Robert Iola, CLU, ChFC, an award winning* provider of financial services in Raritan, New Jersey, announced today that he and his firm are featured in the latest episode of the PBS documentary series – In America with James Earl Jones. This award winning documentary series features groundbreaking organizations and forward thinking industry experts in its educational programming distributed through Public Television.
"We are honored that the producers of In America with James Earl Jones chose IFG Wealth Strategies as the subject of their most recent documentary on wealth management," said Owner and President, Robert Iola. "Participating in a show that creates such high quality educational content is a logical extension of our 26 years educating the public on managing wealth effectively and we're excited to be a part of it".
IFG Wealth Strategies will host a premiere of the documentary at Fiddler's Elbow Country Club in Bedminster Township, NJ for their clients and guests in March. This latest episode of In America with James Earl Jones on wealth management will be airing for the next year on PBS. In addition, the video will be sent to a million households in the New York metro area as part of a narrowcasting campaign. IFG Wealth Strategies will also have a link to the documentary on its website, http://www.ifg1990.com.
About IFG Wealth Strategies
IFG Wealth Strategies has been providing individuals and organizations with financial guidance since 1990. Located at 1124 US Hwy 202, Suite A3, Raritan, NJ, 08869, IFG Wealth Strategies advisors pride themselves on crafting their proprietary Total Wealth Solution™ for each client. For more information, please visit http://www.ifg1990.com
Securities and advisory services offered through Commonwealth Financial Network®.
Member http://www.FINRA.org / http://www.SIPC.org, a Registered Investment Adviser. Fixed insurance products and services offered by IFG Wealth Strategies, 1124 US Hwy 202, Suite A-3, Raritan, NJ 08869. (908) 800-2640

The Five Star Award is based on 10 objective eligibility and evaluation criteria including: minimum of 5 years as an active credentialed financial professional, favorable regulatory and complaint history, fulfillment of firm's internal review, accepts new clients, client retention rates, client assets administered, number of client households, education and professional designations. The award is not indicative of the wealth managers' future performance. For more information please visit http://www.fivestarprofessional.com.