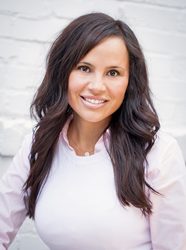 There are a lot of benefits to selling your home in a short sale versus a foreclosure.
Salt Lake City, Utah (PRWEB) February 28, 2014
According to Roberta Marshall, a RANLife Real Estate agent that specializes in short sales, "There are a lot of benefits to selling your home in short sale versus a foreclosure." The problem is most homeowners are not educated on the pros and cons of either situation.
A homeowner is forced to foreclose on their home when they cannot afford to pay their mortgage anymore. The homeowner may have the option to Short Sale and should investigate to see if they qualify. Roberta recommends that any homeowner facing foreclosure meet with a qualified Real Estate agent to find out their options.
What are the main benefits involved with a Short Sale?
1. The homeowner is in control, not the bank
2. You will spare yourself the social stigma of the "F" word, Foreclosure
3. Minimum credit damage
4. Depending on the situation, the homeowner can buy another home as soon as two years after a short sale
"Educating the client of benefits and downfalls of a short sale is very important." The homeowner will need to prepare for a lot of paperwork and gather their home loan documents accordingly. "As an agent it is my job to help the seller through each step."
"A short sale doesn't have to be a bad thing." According to Roberta, "Depending on the homeowners situation, the seller may be able to qualify to buy a home again as little as two years after a short sale." Foreclosure is a minimum of 3 to 7 years, therefore, facing a short sale could potentially save the homeowner a lot of waiting time. Most all my sellers are happy they short sold versus foreclosure due to the benefits involved."
When it comes to deciding whether or not to short sale, choosing the right Real Estate agent and getting educated on the process can make a huge difference in the ability to buy a home again in the future. A knowledgeable agent will be able to help take care of details and present as many options possible. By choosing to short sale over a foreclosure, homeowners will have the ability to repair their credit and purchase a home again much sooner.
About Roberta Marshall
Roberta Marshall is an experienced Real Estate Agent in Short Sales and Foreclosures for both the buyer and seller. With over 13 years of experience in the Real Estate industry, Roberta is very knowledgeable and has a unique expertise when it comes to Utah short sales and Real Estate. To find out more information about Roberta and Utah short sales please visit http://shortsalesrealestate.net
About RANLife Real Estate
RANLife Real Estate knows that every transaction represents the most important purchase or sale a person can make. Whether buying or selling your home, RANLife Real Estate is here to advise you throughout the entire process. As a local expert, you can trust RANLife Real Estate to help you secure the home of your dreams.
Follow them on Facebook http://www.facebook.com/ranliferealestate
Follow their Blog and RSS Feed http://blog.ranlife.com