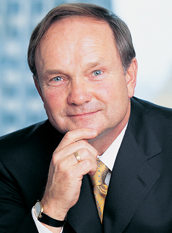 CHICAGO, IL (PRWEB) October 09, 2014
Robert A. Clifford, senior partner at Clifford Law Offices, was featured in a piece published on September 26th, 2014 by Law360, a legal news source that reports on lawsuit filings, litigation, settlements, verdicts and court news.
In the article titled, "Titan of the Plaintiff's Bar: Bob Clifford", Clifford was praised for his dedication to achieving justice throughout his career. The piece describes Clifford's early years in the law, including his time spent clerking for Philip Corboy, a respected American trial lawyer in Chicago. The news feature discusses how his first trial that came only two days after being sworn in as a lawyer went and what first attracted him to the field of injury litigation, his demeanor in the courtroom, and his achievements as a Chicago lawyer.
Within the Law360 article, Clifford is praised by both former employees and defense attorneys alike. "I count myself extraordinarily fortunate," Clifford said. "I've never lost interest in the practice, and I think my best work is ahead of me. When you're 63 years old, and you say that, that's not bad."
"Being acknowledged by fellow employees, defense attorneys, and by the people at Law360 is an honor," said Clifford. He adds, "It is people like them that inspire me and make me proud to be a Chicago lawyer."
To read the full Law360 article, click here. To learn more about Robert A. Clifford, please visit: http://cliffordlaw.com/attorneys/robert-a-clifford
About Robert A. Clifford
Robert A. Clifford was named by Chicago Magazine as one of the top 100 Most Powerful Chicagoans in 2013 and Crain's Chicago Business named Clifford once again as one of the "most influential people in Chicago" in 2013. Clifford remains committed to raising the quality of the practice of law in the state of Illinois and promoting civility. He was named the 2012 Chicago Lawyer Person of the Year. Based upon his trial accomplishments, and his contributions to the legal community and the Chicago area, his colleagues nominated him for the prestigious honor given to one person each year. He is the founder of Clifford Law Offices, a nationally recognized personal injury law firm in Chicago concentrating in aviation, transportation, personal injury, medical negligence, and product liability law.