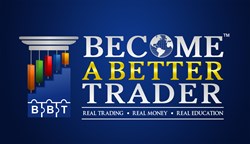 It's an honor to be able to return to Paris and defend my title as the International Trading Champion.
Chicago, IL (PRWEB) September 18, 2013
Hosted by Andre Malpel and Valerie Cornelius Malpel, the Salon du Trading is a unique opportunity for aspiring traders around the globe to watch some of the world's top professional traders openly trade from their own personal accounts. The competition is slotted to take place on Friday, September 20th, 2013 as an all-day event with trophy ceremony occurring the following day, Saturday, September 21st. There will also be live presentations throughout the complimentary two day event where traders can learn about a variety of market-related subjects.
The Salon Du Trading Competition in Paris, France features sixteen professional traders who will compete against each other in a multi-round trading duel. Contestants are eliminated after each round based upon their total profits during the allotted time.
"It's an honor to be able to return to Paris and defend my title as the International Trading Champion. What's even better is that I will always be the first American to have won this competition," says Hoffman. "I'm looking forward to dueling some world-class traders as well as educating the audience."
Last year Hoffman proved that his personal trading techniques and strategies are top of the line tools that traders everywhere can benefit from. Hoffman is the owner and CEO of Become A Better Trader, Inc., a company dedicated to educating traders of all levels from all over the world on how to trade. Aspiring traders can see him using the same setups and methods during the competition as he teaches to his students in his Live Trading Room.
Aspiring traders can learn more about the event at http://www.salonat.com or contact Become A Better Trader through support (at) becomeabettertrader (dot) com.
About Rob Hoffman
Rob Hoffman is Founder and CEO of Become A Better Trader, Inc. and an 18+ year veteran of the financial markets. Mr. Hoffman is a Professional Trader, frequent speaker for the major financial exchanges, commentator on market and instrument direction. He is also as highly skilled educator and passionate mentor to tens of thousands of students from around the world, an International Trading Champion, and consultant to institutional clientele as well as aspiring traders.
For more Media Inquiries or information about this special event or upcoming events, contact Kim Thomas at media (at) becomeabettertrader (dot) com or visit http://www.BecomeABetterTrader.com
About BecomeABetterTrader.com
Become A Better Trader Inc. provides must-have educational resources in the area of Futures, Forex, Stocks, Options, and ETFs with a focus on both intraday and swing trading strategies for both short-term and long-term traders and investors. Clients range from aspiring traders to institutional clientele requiring private consultation.