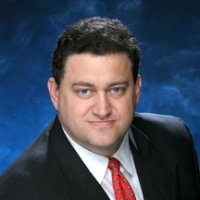 Do not become too dependent on any one client. The search for new clients never ends.
San Antonio, TX (PRWEB) December 05, 2016
James P. Robinson, principal attorney of Robinson & Associates, PLLC, has years of experience helping businesses in capital formation, mergers and acquisitions, funding, organization and management. He is also a 2013 Acquisition International Legal Awards winner.
For fellow corporate/transactional lawyers, Robinson lists the top seven tips on how to be successful in the long-term.
No. 1: Lawyers need to pick their clients. "Lawyers should work with clients that will give them a window into their larger business," said Robinson. "Avoid getting boxed in only to info the client sees as 'legal.' Take time to cultivate the individuals at the client company, even if it is non-billable. Work with clients you like; it is always miserable to work for people you personally dislike or consider dishonest, etc."
No. 2: Find a personal "hook" in every engagement. "In other words, find something to enjoy or interest yourself," added Robinson. "It might be that the legal issue is interesting or that you really enjoy the client personally or that you think the client's business sector is exciting. It gets old quick if there is nothing of joy or interest in the work."
No. 3: Take time to learn about the client's business and industry. Corporate and transactional lawyers should understand what their clients do and go through as a business aside from the legal aspect.
No. 4: Be an advisor to clients. "This means helping them understand the real impacts of your work on their business as a whole," said Robinson. "Remember that they probably do not care about the legal issues per se; they care about the success of the whole business enterprise. Offer an outside viewpoint to their business decisions when allowed or asked."
No. 5: Diversify. "This is the hardest thing to do," stressed Robinson. "Do not become too dependent on any one client. The search for new clients never ends."
No. 6: Always be ruthlessly honest with clients. This includes being brutally honest as to the weaknesses of their positions, but one must always be a zealous advocate for them before the other side. "As a transactional lawyer, you still represent your client," said Robinson. "Your job is to bring about the most advantageous deal for your client, not a deal at any cost."
No. 7: Be aware of accounts receivable. "Small amounts are easier to collect than large amounts that have been allowed to accumulate over time," concluded Robinson. "Remember that you have to take care of yourself and your family, too."
About James P. Robinson, Robinson & Associates, PLLC
James P. Robinson is the founder of Robinson & Associates, PLLC, a law firm with a national and international reach. Robinson & Associates has developed a practice providing comprehensive legal representation to businesses and entrepreneurs for issues related to business and commercial law, insurance disputes and international law. For more information, call (210) 822-2510, or visit http://www.jamesprobinsonlaw.com. The law office is located at 700 N. St. Mary's Street, Suite 400, San Antonio, TX.
About the NALA™
The NALA offers small and medium-sized businesses effective ways to reach customers through new media. As a single-agency source, the NALA helps businesses flourish in their local community. The NALA's mission is to promote a business' relevant and newsworthy events and achievements, both online and through traditional media. For media inquiries, please call 805.650.6121, ext. 361.