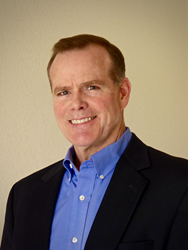 It is an honor for me to participate in a growing field of medical knowledge and treatment and to use my expertise to help patients lead better lives.
Denver, CO (PRWEB) May 03, 2016
Dr. Robinson has been asked to present his techniques in reconstructive facial surgery following AVM and embolization treatment at the VEITHsymposium in New York this fall. With his expertise in cosmetic, oral and maxillofacial surgery, Dr. Robinson will show the recontouring of disoriented facial features particularly around the lips, cheek and jaw areas. Last November, Dr. Robinson presented on "Surgical Reconstructive Techniques Post-Endovascular Ablation of Head and Neck Vascular Malformation" in the session on "Head and Neck Vascular Malformation Treatment Issues." He states: "It is an honor for me to participate in a growing field of medical knowledge and treatment and to use my expertise to help patients lead better lives."
AVM is a vascular condition where blood vessels abnormally tangle causing inconsistent passages between veins and arteries leaving an absence of capillaries and causing tissue damage. Embolization treatment includes a surgical injection that creates an artificial blood clot to reduce the blood flow making surgery safer.
Vascular malformations are rare and occur in 3 out of 1,000 persons. They can include everything from small port-wine stains of the skin to large areas of tumor like growth of tissues. The cause is congenital in most cases. In a small number of cases, the malformation is present at birth but not visible until puberty or until later in adult life. Vascular disease, generally, affects many Americans over 50 and is a leading cause of disability and death.
Frank J. Veith, MD, a vascular surgeon and founder and chairman of VEITHsymposium, began the conference to provide a learning environment for the vast and complex field of vascular surgery and treatment. In response to the need for a bridge between emerging research and clinical practice in the field of vascular science, the VEITHsymposium gathers hundreds of multi-disciplinary speakers from various biases to give their audience a rounded understanding of vascular disease management. Presenters give the latest knowledge on all aspects of vascular surgery including aortic reconstruction, prevention of blood clots, and the management of other vascular malformation. Presentations are also posted to the symposium's website for easy access.
Dr. Randolph "Randy" C. Robinson is a Cosmetic Surgeon and Oral and Maxillofacial Surgeon who has been practicing for almost 25 years in Denver, Colorado and all over the world. Dr. Robinson has received numerous awards, co-founded and is actively involved in Face the Challenge, a non-profit organization, and holds appointments in various medical programs and societies. For more information on Dr. Robinson and Robinson Cosmetic Surgery, please visit http://www.RobinsonCosmeticSurgery.com or contact us at 303-792-2828.