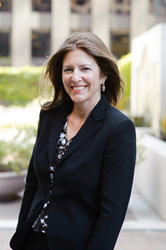 "I am honored that Professor Dubal extended the invitation and am excited to be talking to the students.
San Francisco, CA (PRWEB) March 09, 2016
Employment law attorney Robin G. Workman is slated to speak on March 18, 2016, in Associate Professor Veena Dubal's class at UC Hastings College of the Law. "Professor Dubal asked me to speak to her class because she teaches employment law, including employment discrimination, an area of focus in my practice," said Workman, who has been practicing for approximately twenty-five years. "I am honored that Professor Dubal extended the invitation and am excited to be talking to the students."
At Hastings, Workman plans to discuss the nature of employment discrimination claims in the current economic environment. She will focus on a few major cases that radically changed the employer/employee dynamic.
Workman started Workman Law Firm, PC in 2014 after she parted with her former partner at Qualls & Workman, LLP, a firm she founded in 1996. Since then, she has only represented employees in individual and class action cases, including both wage and hour class actions and employment discrimination cases.
About Robin G. Workman
Robin G. Workman focuses exclusively on representing employees in wage and hour class actions, including claims for unpaid overtime, off-the-clock work, failure to provide meal and rest periods, and failure to reimburse employment-related expenses, including mileage and uniform expenses. She also represents individuals in workplace discrimination claims. For more information, please call (415) 782-3660, or follow the firm on Facebook. The law office is located at 177 Post Street, Suite 900, San Francisco, CA 94108.
About the NALA™
The NALA offers small and medium-sized businesses effective ways to reach customers in the digital age, while providing a single-agency source that helps them flourish in their local community. The NALA offers its clients an array of marketing tools from press release campaigns and social media management to a cause marketing program. The NALA's mission is to make businesses relevant and newsworthy, both online and through traditional media, by providing increased exposure at reasonable costs. For media inquiries, please call 805.650.6121, ext. 361.