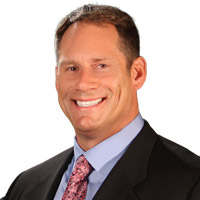 Glen Lerner Injury Attorneys is proud to once again be a feature sponsor of the Rocky Mountain Professional Rodeo and Pahrump Fall Festival.
Pahrump, Nevada (PRWEB) September 23, 2014
For the third year in a row Glen Lerner Injury Attorneys is the proud Friday night feature sponsor of the Rocky Mountain Professional Rodeo that is held during the annual Pahrump Fall Festival. All of the roping and riding action takes place Friday and Saturday, September 26th - 27th, at McCullough Arena starting at 7:30 p.m. In addition to this year's rodeo sponsorship, the personal injury law firm is also purchasing Friday night rodeo tickets for all children through RNG Farms' special needs program to enjoy a night at the rodeo that will include a special meet-and-greet with a rodeo clown.
"Glen Lerner Injury Attorneys is proud to once again be a feature sponsor of the Rocky Mountain Rodeo and community supporter of the Pahrump Fall Festival. We are also pleased to team up with RNG Farms and help them provide a night of rodeo fun for children in their special needs program," stated Personal Injury Attorney Glen Lerner.
Gates for the Rocky Mountain Professional Rodeo open at 6:30 p.m. Rodeo tickets are $10 per person and may be bought in advance at Pahrump Party Supply Store, Pahrump Valley Chamber of Commerce, Shadow Mountain Feed, and Valley Electric Association. Friday night only reduced tickets offered directly at the gate include: children under 10-years-old get in free with one adult ticket purchase and adult's 65-year or older who buy one ticket can get one guest in for free. Tickets for the Pahrump Fall Festival fair are sold separately.
More about RNG Farms
RNG Farms is a local-owned facility that has subcontracted with Dream Therapies in Las Vegas to bring licensed Occupational Therapy, Speech Therapy, Feeding Therapy, Hippotherapy to special needs children in Pahrump, Nevada. They offer therapeutic riding to children with a certified C.H.A IRD instructor. They also have a certified Equine Massage practitioner who makes house calls. For more information about the facility, please visit facebook.com/RNGFarms, e-mail rngfarms@gmail.com, or call (702) 427-8096.
More about Glen Lerner Injury Attorneys
Glen Lerner Injury Attorneys has been helping people with personal injury and dangerous drugs claims since 1998. Since then, the firm has grown into one of the largest plaintiff personal injury firms in the country with over 35 attorneys and affiliated partner law offices in Nevada, Arizona, Minnesota, Illinois, and Louisiana. They have settled, or tried to verdict over 75 cases in excess of a million dollars in the last decade alone. For additional information, visit http://www.glenlerner.com or call 1-800-GET-GLEN (800-438-4536).
###