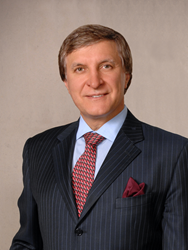 Understanding how these areas have changed over time in individual patients grants us the ability to tailor treatments to each patient's unique circumstances.
Dallas, Texas (PRWEB) July 31, 2014
During an annual summer didactic and live technique symposium, Dr. Rod J. Rohrich, Dallas plastic surgeon and a member of the faculty at UT Southwestern Medical Center, delivered a comprehensive demonstration of facial anatomy and key advances in facial cosmetic surgery. Dr. Rohrich's presentations at the 10th Annual Summer Meeting of the Cosmetic Bootcamp included lectures, anatomical analysis, nonsurgical filler treatments and real time demonstrations of key principles in modern facial surgery.
One of Dr. Rohrich's presentations was centered around his previous work on fat compartments and the optimal applications of modern principles of facial cosmetic surgery. Advances and improved outcomes in component facelifts and fat augmentation are also explored in his recent study "Lift-and-Fill Face Lift: Integrating the Fat Compartments," which was published in the Plastic and Reconstructive Surgery Journal.
Along with Dr. Joel Pessa, Dr. Rod Rohrich first described the anatomy of discrete fat compartments that define the facial topography. Since the compartments were mapped in 2007, Dr. Rohrich has been refining their applications in both facial cosmetic surgery and non-invasive cosmetic fillers and establishing precise guidelines for restoring the volume that is lost with aging.
These anatomical findings, combined with the use of fat grafting and optimal filler placement, were the main focus of his recent presentation. Dr. Rohrich also performed live Botox and filler injections to demonstrate their effective use in a real-time setting and to give attendees a first-hand view of the patient before and after the treatment.
During the presentation, Dr. Rohrich completed an in-depth surgical demonstration, examining all of the discrete facial fat compartments in the chin, cheeks, temples, nose and forehead. He emphasized the anatomy and distinct features of deep and superficial pockets located in cheeks and the nasolabial folds. Filler and fat augmentation treatments in these areas are central to many facial rejuvenation procedures that add fullness and reduce the signs of aging.
When used on their own or in conjunction with a component facelift, fillers and fat augmentation procedures create a natural, individualized result that successfully restores the appearance of youth without altering the unique characteristics of the person's face. "You don't want your patients to look different, you want them to look like themselves, only younger," says Rohrich.
"The changing distribution of fat within the compartments influences the patient's appearance as they age," explains Dr. Rohrich. "Understanding how these areas have changed over time in individual patients grants us the ability to tailor treatments to each patient's unique circumstances."
Anatomical demonstrations and live surgeries, such as Dr. Rohrich presented, are valuable for educating facelift specialists and aesthetic practitioners who use their knowledge of relevant anatomical areas when assessing patients and performing facelifts and nonsurgical anti-aging procedures. Future studies and technologies that assess individual facial anatomy will continue to expand the information that's available to cosmetic surgeons and advance the safety and efficacy of these types of procedures.
About Rod J. Rohrich, M.D., F.A.C.S.
Dr. Rod J. Rohrich holds the Betty and Warren Woodward Chair in Plastic and Reconstructive Surgery at UT Southwestern Medical Center. He also holds the UT Southwestern Medical Center Crystal Charity Ball Distinguished Chair in Plastic Surgery. Dr. Rohrich graduated from Baylor College of Medicine with high honors, and completed residencies at the University of Michigan Medical Center and fellowships at Massachusetts General Hospital/Harvard (hand/microsurgery) and Oxford University (pediatric plastic surgery). He has served as president of the American Society of Plastic Surgeons, the largest organization of board certified plastic surgeons in the world. He repeatedly has been selected by his peers as one of America's best doctors, and twice has received one of his profession's highest honors, the Plastic Surgery Educational Foundation Distinguished Service Award, which recognizes his contributions to education in plastic surgery. Dr. Rohrich participates in and has led numerous associations and councils for the advancement of plastic and reconstructive surgery. He is a native of North Dakota and is married to Dr. Diane Gibby, also a plastic surgeon and they live in Dallas with their two children.