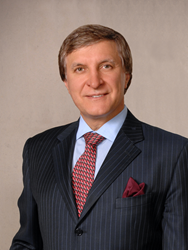 Many people view liposuction as a type of weight loss surgery, but in fact, the ideal candidates for liposuction are already within 10 to 15 percent of their ideal body weight
Dallas, Texas (PRWEB) July 30, 2014
In the new book, "Navigate Your Beauty", Dallas plastic surgeon and Professor of Plastic Surgery Rod J. Rohrich, MD sheds light on the role of liposuction as a body contouring procedure, explores its relationship with weight loss, and describes some simple tests that can be used to determine if liposuction is an appropriate surgery.
Contrary to a common misconception about liposuction, it is not a weight loss procedure, but a body contouring or body sculpting procedure intended to smooth the shape of the body by treating areas that do not respond well to weight loss. Furthermore, liposuction treatments were never indicated or intended for the treatment of cellulite, and can actually make the appearance of cellulite worse.
After heroic efforts and disciplined diet and exercise routine, many people are often extremely frustrated to discover that the weight loss is not applied evenly across the body and certain area of the body do not slim down like the others.
The fat in these may be genetically resistant to diet and exercise and may leave the body with an awkward shape in some people. This is especially common in the flanks (or "love handles"), thighs, and abdomen and is the type of situation liposuction was intended to address.
"Many people view liposuction as a type of weight loss surgery, but in fact, the ideal candidates for liposuction are already within 10 to 15 percent of their ideal body weight," says Dr. Rohrich. "These are patients who have noticed that, while much of their body has responded well to diet and exercise, some areas just never seem to show improvement, or are improving in disproportion to the rest of their body."
Dr. Rod Rohrich describes some simple tests to help determine if you are a good candidate for liposuction.
"If you can fully grasp your body fat in between your hands, you have too much skin and are probably not a good candidate for liposuction," explains Dr. Rohrich. "You are a better candidate for abdominoplasty (tummy tuck) in order to address the abdominal wall area."
Another simple test, says Dr. Rohrich, is to check if you have extra folding of the skin above the belly button when you sit down. People who do not, are better candidates for liposuction, as extra skin present there will make liposuction less effective or even ineffective.
Liposuction candidates, says Dr. Rohrich, are already near their ideal body weight and have been fairly stable in their weight for at least a year. "If your weight is still fluctuating, you are not a good candidate," he says.
Dr. Rohrich also stresses that lifestyle changes after surgery are a fundamental part of successful liposuction. "If you have not resolved to maintain a healthy lifestyle after liposuction, then you may not be a good candidate as poor health choices after surgery can completely negate the results," he says, "Liposuction is only one small part of the process."
About Dr. Rohrich
Dr. Rod J. Rohrich holds the Betty and Warren Woodward Chair in Plastic and Reconstructive Surgery at UT Southwestern Medical Center. He also holds the UT Southwestern Medical Center Crystal Charity Ball Distinguished Chair in Plastic Surgery. Dr. Rohrich graduated from Baylor College of Medicine with high honors, and completed residencies at the University of Michigan Medical Center and fellowships at Massachusetts General Hospital/Harvard (hand/microsurgery) and Oxford University (pediatric plastic surgery). He has served as president of the American Society of Plastic Surgeons, the largest organization of board certified plastic surgeons in the world. He repeatedly has been selected by his peers as one of America's best doctors, and twice has received one of his profession's highest honors, the Plastic Surgery Educational Foundation Distinguished Service Award, which recognizes his contributions to education in plastic surgery. Dr. Rohrich participates in and has led numerous associations and councils for the advancement of plastic and reconstructive surgery. He is a native of North Dakota and is married to Dr. Diane Gibby, also a plastic surgeon and they live in Dallas with their two children.