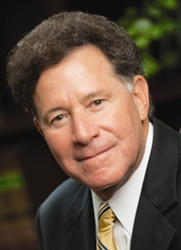 MIAMI, Fla. (PRWEB) August 11, 2014
After almost 20 months of negotiations, Rodney A. Max of Miami and Pamela Reeves of Knoxville, Tenn., have successfully mediated to resolution the dispute between 872 plaintiffs and the Tennessee Valley Authority regarding its 2008 coal-ash spill.
The settlement recently was publicly announced as a $27.8 million payment distributed among owners of property in and around TVA's Kingston Fossil Plant, The (Nashville) Tennessean reported on Aug. 1. The spill at the plant dumped 5.4 million cubic yards of ash into the Emory River and surrounding tributaries, according to a Dec. 28, 2012, Knoxville News-Sentinel report. In the case styled Tennessee Valley Authority Ash Spill Litigation (No. 3:09-CV-009 et al.), the TVA was sued for alleged damages, and U.S. District Judge Tom Varlan (Eastern District of Tennessee at Knoxville) found TVA liable in the spill. However, issues of causation and damages were left open, court records show (see attached); at the end of December 2012, he appointed Mr. Max and Ms. Reeves to resolve the outstanding issues, according to the News-Sentinel report.
Mr. Max, a principal of Upchurch Watson White & Max, mediates and arbitrates on a national basis and is a past president of the American College of Civil Trial Mediators. This is not the first time Mr. Max has been involved in the mediation of high-profile cases. He has assisted in the mediation and facilitation of resolutions in numerous matters involving public agencies and private companies throughout the United States.
His co-mediator, Ms. Reeves, who was appointed to the federal bench during the mediation process, was an attorney with Reeves, Herbert & Anderson when the mediation began. She is a past president of the Tennessee Bar Association and, like Mr. Max, a past president of ACCTM.
At the time of the mediators' appointment, Gary Davis, an attorney for plaintiffs in the case, said his side was pleased to reach an agreement with TVA on "two top-notch mediators," The News-Sentinel said. Mr. Davis added that "we think if anyone can get it done, they can."
The settlement was announced in late July, and it was reported that TVA had agreed to pay and plaintiffs collectively had agreed to accept the sum of $27.8 million in full settlement of all outstanding claims. "Technically, the plaintiffs' claims will be dismissed in exchange for the payments, provided Chief U.S. District Court Judge Thomas Varlan approves," The (Fort Campbell, Ky.) Leaf-Chronicle reported on Aug. 6. The report also noted this was the largest ash spill in American history.
TVA said the agreement is a significant milestone for the utility, The (Nashville) Tennessean reported. A $1.2 billion cleanup effort had begun shortly after a dike collapsed and released the ash in 2008, and that work is expected to be complete next year, The Tennessean said. "The agency also bought 180 properties and 960 acres from private landowners in the communities surrounding the power plant."
Stephen Smith, executive director of the Southern Alliance for Clean Energy, said he was pleased to hear the case has been resolved. "That is long, long overdue," Smith told The Tennessean at the end of July. "This should close out a very important chapter. A lot of people, their lives were flipped upside down."
ABOUT UPCHURCH WATSON WHITE & MAX
Upchurch Watson White & Max, a nationally leading mediation specialty firm, is known for facilitating reasonable agreements to resolve complex issues. From five offices in Florida and Alabama, Supreme Court certified attorney mediators with wide-ranging practice areas serve as court-appointed and privately employed mediators, arbitrators and third-party neutral case managers, implementing innovative methods of alternative dispute resolution across the country. On the Web: http://www.uww-adr.com.