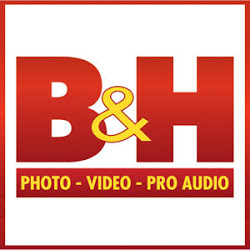 Photography News: Rokinon Releases 5 Photo and 6 Cine Lenses in Several Different Mounts
NYC, NY (PRWEB) March 21, 2014
B&H Photo is proud to announce the official release of new manual focus cine and photo lenses from Rokinon. The new photo lenses include a second-generation 8mm f/2.8 for Mirrorless cameras, a 10mm f/2.8 lens for Mirrorless cameras and APS-C DSLR cameras, and a 12mm f/2.0 lens for mirrorless cameras. Rokinon has also added Sony E and Micro Four Thirds mounts for the existing 24mm f/1.4 and 35mm f/1.4 lenses. The Cine lenses include a new 8mm T3.1 for mirrorless cameras and a 14mm T1.5, 24mm T1.5, 35 T1.5, and an 85mm T1.5 for Micro Four Thirds cameras.
The 8mm f/2.8 UMC Fisheye II lens is the second generation of this lens, and has one more aspherical lens and one more ED element than its predecessor, for a total of 11 elements in 8 groups (2 ASP and 3 ED). It is available in Canon EF-M, Fujifilm X, Samsung NX, and Sony E mounts.
Next is the 10mm f/2.8 ED AS NCS CS lens, which is being released in both mirrorless and DSLR APS-C mounts. It has a 35mm focal length equivalence of 15mm on APS-C format cameras, 16mm on Canon EF and EF-M cameras, and 20mm on Micro Four Thirds cameras. The lens has one Extra-low Dispersion and two aspherical elements, and a nano-crystal anti-reflection coating system. The Nikon F-mount version of this lens provides automatic exposure capability in A/S/M and P modes. The lens is available in Canon EF, Pentax K, Sony A, Canon EF-M, Fujifilm X, Samsung NX, Sony E, and Micro Four Thirds mounts.
The 12mm f/2.0 NCS CS lens for mirrorless cameras is available in Canon EF, Fujifilm X, Sony E, and Micro Four Thirds mounts. The lens has three Extra-low Dispersion elements, one aspherical element, and one hybrid aspherical element. Nano-crystal coating on the two front lens elements minimizes ghosting and flare. This lens also accepts 67mm threaded filters.
New for Micro Four Thirds cameras is an 8mm f/3.5 HD Photo lens that features a 180° angle of view with a 12" minimum focusing distance. It has aspherical elements and multi-layer coating for sharp, high-contrast imaging.
Rokinon has added Sony E-mount and Micro Four Thirds-mount versions of their 24mm f/1.4 ED AS UMC Wide-Angle lens and their 35mm f/1.4 Wide-Angle lens, making these popular lenses available to more photographers.
The new cine lenses from Rokinon feature a de-clicked aperture ring, making them ideal for video shooters who require smooth, silent adjustments.
There is an 8mm T3.1 UMC Fisheye II Cine lens for Canon EF-M, Fujifilm X, Samsung NX, and Sony E mounts, as well as an 8mm T3.8 Fisheye Cine lens for Micro Four Thirds cameras. Both lenses have a maximum aperture of T22, with a 180° angle of view, and the 8mm T3.8 fisheye lens includes a removable hood.
Also newly available with a Micro Four Thirds mount are the 24mm T1.5 Cine ED AS IF UMC lens, the 14mm T3.1 Cine lens, the 35mm T1.5 Cine lens, and the 85mm T1.5 Cine lens.
Read and learn more on the new Rokinon lenses at B&H Explora
B&H Photo, a qualified Rokinon Authorized reseller with the most up to date Rokinion product information, product pricing and individual promotional offers.
Connect with B&H Photo on the web. (Facebook, Twitter, Tumblr, Google+, Pinterest, Flickr, YouTube, B&H Explora)
About B&H Photo Video
As the world's largest source of photography, video and audio equipment, B&H Photo-Video is known worldwide for their attentive, knowledgeable sales force, and excellent customer service, including fast, reliable shipping. Visitors to the website can access a variety of enlightening articles and educational videos. B&H has been satisfying customers worldwide for 40 years.
http://www.bhphotovideo.com/
When in New York, take a tour of the B&H Photography SuperStore located at 420 9th Ave. The expo continues all year round at B&H, in the camera kiosks. Featuring the newest cameras, the kiosks are manned by manufacturer representatives who are there to guide and demonstrate the latest photographic technology.With hundreds of products on display, the B&H Photo SuperStore is the place to test-drive and compare all the latest photography gear.