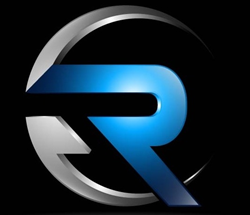 Roland Technology has always strived to make a difference in both its local community as well as its industry.
Dallas, Texas (PRWEB) March 27, 2014
Tim Conkle, CEO, Roland Technology, was selected for Nine Lives Media's sixth annual MSPmentor 250. The global list identifies the world's leading Managed Services Provider (MSP) executives, entrepreneurs, experts, coaches and community leaders. One may view the entire list at: http://www.mspmentor.net/top250.
"I am very honored and humbled to have been recognized as one of the world's leading MSP executives, entrepreneurs, and experts," said Tim Conkle, CEO, Roland Technology. "Roland Technology has always strived to make a difference in both its local community as well as its industry. I believe this award is a direct effect of how far we have come as well as what is to come through our recent addition, 'The 20'."
"We congratulate Tim Conkle on this distinguished honor and thank our readership community for submitting the nomination," said Amy Katz, president of Nine Lives Media, a division of Penton (http://www.penton.com).
The MSPmentor 250 report is based off of a global survey of MSPmentor site readers conducted in the first half of 2013. The MSPmentor editorial staff, led by Managing Editor Jessica Davis, also weighed in with the nominations, based on the team's daily coverage of the managed services market. The resulting MSPmentor 250 represents MSP experts across business, technology, sales, marketing, community development, coaching and more.
About Roland Technology Group, Inc.
Roland Technology Group, Inc. is an established IT Managed Services and Consulting Firm, with over 25 years of experience providing expert solutions to businesses. They specialize in fully-managed IT services and offer 24/7 support and monitoring of your IT infrastructure. Their expert technical engineers and consultants can assist with network design and support, backup and disaster recovery, cloud services, virtualization, project management, storage solutions and more.
Roland Technology Group has a solid reputation of providing Dallas-Fort Worth and Houston area businesses with affordable and advanced solutions that are tailored to their specific needs. This in turn allows businesses to stop worrying about their technology and to focus on their business goals.
Through Roland Technology's success, Tim Conkle has also had the opportunity to create a results-oriented business development group for the IT Industry, "The 20." With the understanding that 20 percent of companies in a given industry dominate that industry, Tim aspires to propel other Managed IT companies into the 20 through his experience and MSP model (top20msp.com).
For more information, visit http://www.rolandtech.com.