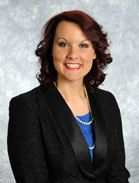 Cleveland, Ohio (PRWEB) May 21, 2014
In CHAMPS Oncology's most recent blog post, The Changing Role of the Cancer Registrar, Rhonda Spoden shares her thoughts on the topic. She discusses how last week marked NCRA's 40th Annual Education Conference, being held in Nashville. Fitting with the Music City location, is the conference theme, "Working in Harmony to Deliver Excellence."
Those of us familiar with the role of the cancer registrar and others on the cancer care team know harmony is an appropriate theme, as it addresses the need for a multi-disciplinary team approach in the delivery of care to cancer patients, explains Spoden. The difficult task patients face in understanding and navigating the complexities of cancer care – from diagnosis to treatment to (hopefully) remission – can be extremely daunting without involvement from multiple levels.
The cancer registrar's role has often been focused on providing retrospective information to their cancer program, yet it is clear by the topics discussed at this year's conference, this role is changing. With that in mind, we are excited to unveil a short film about the role of the cancer registrar. Click here to view.
Spoden closes her blog by asking readers to share their thoughts on how they envision the role of the cancer registrar changing in the future, as the need for more concurrent information becomes necessary.
To learn more about the CHAMPS Oncology Outlook blog, visit http://www.oncologyoutlook.com.
###
In this transforming healthcare environment of patient-centered care, CHAMPS Oncology - like cancer program administrators, clinicians, industry leaders - understands the importance of quality cancer information for administrative planning, clinical outcomes and performance measures to improve quality of cancer care. CHAMPS Oncology's team of cancer information specialists and multi-credentialed certified tumor registrars (CTRs) strategically partners with cancer programs nationwide offering customized strategies and solutions that best complement the respected cancer programs they are privileged to assist. CHAMPS Oncology specializes in cancer information management, cancer program consulting, informatics, data quality and education, and quality initiatives. For more about CHAMPS Oncology, please contact Toni Hare, RHIT, CTR, Commission on Cancer-trained consultant and vice president, at 216.255.3716 or by email.