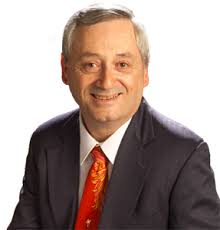 Some people devote their lives to products or businesses that can't succeed
Jacksonville, Florida (PRWEB) September 20, 2013
September 19th through the 22nd is expected to be an information-packed 4 days for attendees at Ron LeGrand's Information Marketing & Internet Marketing Bootcamp 2013 that is now underway in Jacksonville, Florida.
This annual event is now featuring several key instructors this year that includes Brian Hanson, Francis Ablola, Ted Thomas and Ron LeGrand. Open seats can be acquired online by visiting https://www.ronlegrand.com/products/live-training-events/imbc-2.
This annual Bootcamp was started in 2012 to help business owners, entrepreneurs, real estate agents and others in professional industries to master the art of information product creation and marketing.
The successful sellout last year has led to the second version of the Bootcamp this year. This information marketing conference is one of the first of its kind to be offered by industry experts together in one location in the U.S.
"Some people devote their lives to products or businesses that can't succeed," said Ron LeGrand, expert real estate investor and entrepreneur.
This 4-day event that is now underway is featuring intensive training for creating and marketing products for success. The combined industry knowledge that is provided with this event is not available through books, training guides or other forms of learning.
"Most businesses fail because the owner is clueless on how to get customers," added LeGrand.
The guest panel personally invited to instruct the attendees for the Bootcamp are helping to offer the exact blueprint that is used to start an information-based business with little to no investment.
Business owners, retailers, entrepreneurs, real estate agents and marketers are among the pre-paid enrollees of the Bootcamp now underway.
About Global Publishing
The Global Publishing company serves as the media center for successful real estate investor, Ron LeGrand. This company was started in 1999 and is one of the largest information products publishers in the real estate industry. The Global Publishing company website is updated daily with news and information concerning marketing and training programs that are offered in all parts of the U.S. Seminars and conferences that are offered in marketing and real estate each year are routinely sponsored by the Global Publishing company.