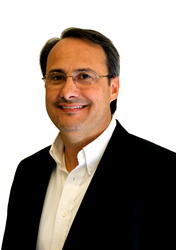 My mission statement is simple: To help people. I rank among the top 1 percent of all agents and brokers in the Indy metro market.
Indianapolis, IN (PRWEB) December 14, 2016
Five Star Professional is pleased to announce that Ron Rose, Indiana Realty Pros, Inc., has been chosen as one of Indianapolis' Five Star Real Estate Agents for 2016.
"My mission statement is simple: To help people," said Ron Rose of Indiana Realty Pros, Inc. "I rank among the top 1 percent of all agents and brokers in the Indy metro market. My references are excellent and include families, investors, landlords, tenants, new home builders, government- and bank-owned asset managers, and my network of reliable and highly skilled bankers, inspectors, and contractors."
Five Star Professional partnered with The Indianapolis Star to recognize a select group of Indianapolis-area real estate agents who provide quality services to their clients. Less than 4 percent of real estate agents in the area were selected. Ron Rose was featured, along with other award winners, in a special section of the October issue of The Indianapolis Star.
"My background includes a six-year enlistment in the Naval Nuclear Power Program, serving as a Machinist Mate First Class in the U.S. Navy Submarine Service. I graduated from Indiana Wesleyan University with a bachelor of science degree in business administration," Rose said.
The Five Star Real Estate Agent award program is the largest and most widely published real estate agent award program in North America. Agents are measured using an objective, in-depth research methodology with significant focus on customer feedback and overall satisfaction.
"I have a daughter attending the Kelley School of Business at Indiana University and two others attending Center Grove High School. My wife and I regularly volunteer to help at the schools. I also serve as a member of the Center Grove School Corporation Strategic Planning Committee. We are members of Mount Pleasant Christian Church in Greenwood," Rose said.
"Our list of local Five Star Real Estate Agents can be an invaluable resource for anyone looking to buy or sell a home. These agents are exceptional in their field and their commitment to client satisfaction; and are right in your backyard," Dan Zdon, CEO, Five Star Professional.
About the research process:
Now entering its 14th year, Five Star Professional conducts in-depth, market-specific research in more than 45 markets across the United States and Canada to identify premium service professionals.
Five Star Professional contacts thousands of recent homebuyers to identify award candidates. Phone, mail and online respondents rate their real estate agents on 10 satisfaction criteria. Candidates with a qualifying client satisfaction rating move on to be evaluated on objective criteria such as experience, production levels and disciplinary and complaint history.
Real estate agents do not pay a fee to be considered or awarded. For more information, visit http://www.fivestarprofessional.com.