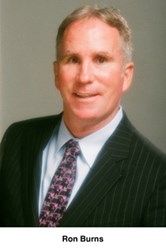 I thoroughly enjoy helping families realize their dreams in an area as robust as Williamson County.
Round Rock, Texas (PRWEB) December 05, 2013
Ron Burns, Realtor®, an associate broker with JB Goodwin, is helping the Capital City's booming housing market grow one home at a time. With Austin currently ranked by Forbes Magazine as one of the fastest growing cities in 2013, Burns, an area native, specializes in finding homes for his clients in and around Williamson County.
A multi-million dollar producer with over ten years of successful experience selling homes, Burns works with buyers, sellers and investors representing a bevy of home types near Round Rock, Pflugerville, Georgetown and North Austin. His affiliation with JB Goodwin, the largest independent real estate company in Austin, allows him to offer clients the very best quality home at the best price available.
"I thoroughly enjoy helping families realize their dreams in an area as robust as Williamson County," said Burns. "Far enough from the hustle of the big city, but close enough for comfort, Williamson County gives residents the uniquely Austin feel without the traffic or big-city prices that go with it. As a local resident myself, I understand the ins and outs of North Austin and its surrounding cities. I'm pleased to share my personal insight with clients whether they're looking to relocate or just want to find a home to better fit their family."
To connect with Burns, visit his website at ronburnsrealtor.com or call him at 512-800-5281.
About JB Goodwin Realtors
J.B. Goodwin opened a real estate office the day he graduated from the University of Texas, June 1, 1972. Now, over 35 years later, the J.B. Goodwin Company has over 300 agents and employees located in the Austin and San Antonio areas. The company has handled over $30,000,000,000 in real estate sales and leases comprised of over 46,500 individual transactions. Goodwin perceived Austin's need for a professional, full-service real estate organization. He launched an extensive training program for his associates, joined a national real estate relocation service and established branch offices. For more information, visit http://www.jbgoodwin.com/ or call 800-531-5207.