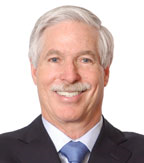 With the exciting developments in state mandated TMD insurance reimbursement in the Affordable Care Act, this is a great time for dental practices treating TMJ disorders!
Tequesta, FL (PRWEB) September 27, 2014
Over 34% of the American population suffers from temporomandibular joint disorders, also known as TMJ disorders or TMD. Symptoms such headaches, ringing in the ears, ear stuffiness, neckaches, shoulder pain or pain in the back of the head all have been reported as the type of elusive symptoms that have led to TMD being nicknamed "The Great Imposter". Patients suffering from TMD can be in severe pain for many years without ever knowing the true cause and it is the primary responsibility of the dentist to diagnose and treat these patients.
Dentists involved in other specialty services such as oral appliance therapy for obstructive sleep apnea (OSA) must be not only be trained in the diagnosis & treatment of TMD, but must document the status of the TMJ in their examination findings and must indicate how these findings were factored into choosing the most appropriate oral appliance for each patient. The first step to protecting your practice from liability when treating OSA patients is following the American Academy of Sleep Medicine (AASM) Practice Parameters, including the guideline that "oral appliances should be fitted by qualified dental personnel who are trained and experienced in the overall care of oral health, the temporomandibular joint dental occlusion and associated oral structures".
Over the years, both Rose Nierman and Dr. Rondeau have recognized a consistent key to successfully implementing TMD services: proper training for both the dentist and their staff, including how to identify, diagnose, and treat patients suffering from TMJ pain and how to maximize medical insurance reimbursement, institute office protocols and minimize risk through documentation.
With five courses already scheduled through May of 2015, dental practices across the US are now able to have a one stop shop for learning from the respective clinical and administrative experts TMD education. Dr. Brock Rondeau, and Dr. Dawne Slabach will teach the dentist to evaluate TMJ disorders, TMJ stabilization and, when indicated, protocol for stabilization with restorative orthodontic or prosthetic treatment. Oral appliance therapy (OAT) for obstructed sleep apnea (OSA) and the relationship to TMD symptoms will also be discussed. Nierman Practice Management will lead an exclusive medical billing breakout for dental staff that will cover billing, documentation and office management for TMJ disorders.
"Dr. Rondeau has been teaching dental practices how to successfully implement TMD for just as long as we have, over 25 years." Said Rose Nierman, Founder and CEO of Nierman Practice Management. "With the exciting developments in state mandated TMD insurance reimbursement in the Affordable Care Act, this is a great time for dental practices treating TMJ disorders!"
About Nierman Practice Management
For over 26 years, Nierman Practice Management has been perfecting the art of educating dentists and their staff on billing medical insurance and integrating treatment for TMD & sleep apnea into busy dental practices.
http://www.dentalwriter.com