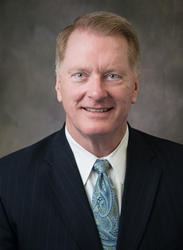 My job is not to be the boss, but rather to be the best service person for the agents. I help to eliminate distractions for the agents allowing them to remain focused on their business and their clients.
Newport News, VA (PRWEB) March 06, 2014
Rose & Womble Realty Company is proud to announce that Dale Chandler has joined the company as the Managing Broker for the Peninsula Office.
Mr. Chandler has over 30 years sales experience and became a REALTOR with Greg Garrett Realty.com in 2000. He became the Principal Broker for Greg Garrett in 2003 and has been involved in thousands of real estate transactions. While there he helped to grow the company including opening offices in the Southside of Hampton Roads, increasing transactions, and mentoring agents.
"I want my agents to have faith that there is nothing they will come against in our industry that I haven't already faced or I don't have the resources to find the solutions," said Mr. Chandler.
Mr. Chandler is very active in several REALTOR© associations, including, Virginia Association of REALTORS (VAR), Hampton Roads REALTORS Association (HRRA), and Virginia Peninsula Association of REALTORS (VPAR). Currently he is the Chairperson of VAR's Virginia Managers Council, Chairperson of VPAR's Awards Committee, and serves on the VAR State Public Policy Committee and the Circle of Excellence Awards Advisory Committee for HRRA.
"We are so please to have Dale on our team. His background makes him one of the qualified brokers in our business. Dale has a way of building great teams and helping agents get the best potential for their businesses. He is a great compliment to our great team of managing brokers," said Ron Foresta, Resale Division President.
About Rose & Womble Realty Company
Rose and Womble Realty Company is headquartered in Virginia Beach; with over 600 resale agents, they have been consistently listed on National Relocation & Real Estate Magazine's Annual Power Broker Reports. In addition to its New Homes Division, Rose and Womble has ten resale offices and various other departments which include: Relocation, Property Management, and Marketing. Affiliated companies include Residential Data Bank (market research), Advance Title & Abstract, and Land Planning Solutions. To learn more about Rose & Womble Realty Company, visit http://www.roseandwomble.com.
# End #