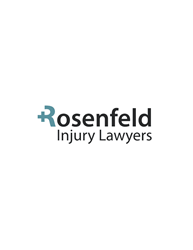 By launching www.bedsorefaq.com, Rosenfeld Injury Lawyers hope to provide much needed information on how to detect, identify and treat bedsores at every stage to minimize serious injury, infection or risk of death.
(PRWEB) February 09, 2015
After litigating hundred of cases involving bed sores in nursing homes and hospitals, Rosenfeld Injury Lawyers, has developed and launched a trusted informational resource website focused on bedsore information, data and statistics. The site provides practical information to assist caregivers providing care to elderly, bedridden and/or mobility challenged patients, family members and friends.
Bedsores can be life threatening if not treated properly by competent medical staff. According to the website Bed Sore FAQ (http://www.bedsorefaq.com), more than 150,000 nursing home residents in the United States developed bedsores in 2004, with many progressing to an advanced stage. Without special wound care services, the lives of hospital patients and nursing facility residents suffering advanced staged pressure sores are placed in harm's way.
Millions of Americans require long-term healthcare outside of the home environment. Unfortunately, many develop bedsores, also referred to as pressure ulcers, decubitus ulcers and pressure sores when prolonged pressure on the skin restricts blood flow to the area causing a skin lesion to form. Without effective treatment, the bedsore can advance to a painful stage where infections can occur to the joints, bones and skin.
Many families and friends are often left with no other choice than to place an aging or mobility-challenged loved one in a health care facility for long-term care. They all share the same experience in believing that the facility will provide high quality service based on acceptable medical standards of care. Many families have no comprehensive understanding of why or how bedsores develop and are often devastated when told that their loved one is suffering a preventable facility-acquired open wound.
By launching Bed Sore FAQ, Rosenfeld Injury Lawyers hope to provide much needed information on how to detect, identify and treat bedsores at every stage to minimize serious injury, infection or risk of death. The website provides bedsore prevention methods, lists of common causes, wound healing protocols, where to report poor care, the dangers of sepsis and osteomyelitis, and how to effectively treat the wound at every stage with a nationally recognized wound care directory.
The information provided on the site can assist families and friends in noticing neglect and inattention by the medical staff at the facility, which is often the underlying factor in pressure sore development and other serious conditions. In addition, the site provides medical term definitions, the latest bedsore research information, the legal rights of residents and families of residents along with access to medical professionals specializing in optimal bedsore wound treatment and healing.
To assist families dealing with neglect, Bed Sore FAQ provides quick access to industry leading lawyers offering free case reviews and legal options on stopping the abuse immediately. The skilled lawyers have years of experience in litigating bedsore cases and serve as advocates to patients and families in need.
While Rosenfeld Injury Lawyers is based in Chicago, Illinois, it provides an expansive state directory with a comprehensive list of pressure sore treatment resources outlined in every state of the union and the District of Columbia. The website provides quick contact by phone at (888) 424-5757, through an easy to fill online contact form or through an online chat. Furthermore, the law firm can assist an individual or family locate a bed sore lawyer that is close to their home and has experience with these particular type of case.
Pressure sores are a serious concern of many families and friends with loved ones staying in skilled nursing facilities, hospital and even assisted living facilities. The website launched by Rosenfeld Law Firm is designed to provide valuable resources to handle every aspect of a nursing home stay including medical care, patient rights and access to legal representation when necessary.