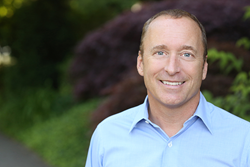 I would like to thank my clients, who often refer me great people like themselves, who appreciate the same level of satisfaction!
Seattle, WA (PRWEB) January 27, 2016
Five Star Professional is pleased to announce Ross Hartwich, Lake & Company Real Estate, has been chosen as one of Seattle's Five Star Real Estate Agents for 2015.
Five Star Professional partnered with Seattle magazine to recognize a select group of Seattle-area real estate agents who provide quality services to their clients. Less than 7 percent of real estate agents in the area were selected. Ross Hartwich is featured, along with other award winners, in a special section of the December issue.
"As a Seattle native, I'm knowledgeable and passionate about our city. I have raised three daughters in the Seattle area and have personal knowledge on the various schools and local communities," says Ross Hartwich of Lake & Company Real Estate, "I would like to thank my clients, who often refer me great people like themselves, who appreciate the same level of satisfaction."
"I truly enjoy assisting in the homebuying and selling process, and it is my goal to offer an unbiased, informed decision at every stage," says Ross. "I am committed to the highest standards of communication, integrity, professionalism, and insight, staking my reputation on every deal. My clients find me personable, honest, and hardworking. I work around your busy schedule. I take a personalized approach to my work by meeting with each client, evaluating your needs and developing a strategy. I often save my clients time by previewing the listing and I offer my resources and advice that extends well after every transaction."
"I guarantee that each transaction I assist you with is one I believe in and feel is a strong investment; a home should be something that excites you, as well as making financial sense for a long-term investment," says Ross.
The Five Star Real Estate Agent award program is the largest and most widely published real estate agent award program in North America. Agents are measured using an objective, in-depth research methodology with significant focus on customer feedback and overall satisfaction.
"I have an 18-year background of hands-on experience in investment properties. This has equipped me with extensive knowledge and expertise on everything from foundation to finishing touches, including plumbing and electrical. With my established team of professionals, I offer my knowledge and resources to each of my clients, allowing me to look past the surface detail in each home and make sure each investment is the best opportunity for my client," says Ross.
"Our list of local Five Star Real Estate Agents can be an invaluable resource for anyone looking to buy or sell a home. These agents are exceptional in their field and their commitment to client satisfaction; and they are right in your backyard," says Dan Zdon, CEO, Five Star Professional.
Ross Hartwich's Five Star award profile can be viewed here.
About the research process:
Now entering its 13th year, Five Star Professional conducts in-depth, market-specific research in more than 45 markets across the United States and Canada to identify premium service professionals.
Five Star Professional contacts thousands of recent homebuyers to identify award candidates. Phone, mail and online respondents rate their real estate agent on 10 satisfaction criteria. Candidates with a qualifying client satisfaction rating move on to be evaluated on objective criteria such as experience, production levels and disciplinary and complaint history.
Real estate agents do not pay a fee to be considered or awarded. For more information, visit http://www.fivestarprofessional.com.