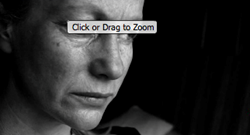 "We are inspired by Michelle's braveness to get back on her feet and to help survivors who are going through the same situation as her. We want to support Michelle to overcome this process and help her with the financial burden that her husband left her,"
Honolulu, HI (PRWEB) February 13, 2015
Ross Esaki Insurance in Honolulu, HI announced the continuance of its charity program designed to benefit the local community. The agency will work closely with nonprofit organizations in the area, to nominate a new beneficiary every 60 days. The idea is to create a campaign to help the elected individual, family or programs with immediate support by bringing awareness to those very important causes.
Ross Esaki, the agency's principal, chose to introduce the campaign 'Help Former Olympian Overcome Domestic Abuse'. The program's mission is to assist Michelle, a former Olympian athlete recover from an abusive relationship and abandonment from her husband, who allegedly often beat her and took away her life savings. Michelle started a Survivors Action Committee with the Hawaii State Coalition because she wants to raise awareness, help survivors, but also give back to the programs and community that helped her in her darkest days.
"We are inspired by Michelle's braveness to get back on her feet and to help survivors who are going through the same situation as her. We want to support Michelle to overcome this process and help her with the financial burden that her husband left her," said Ross Esaki.
The agency will promote the current campaign over the course of the next 60 days, through its social media channels, email communications, and monthly electronic and print magazines, delivered to thousands of households in Honolulu, HI. Our Hometown magazine reserves a full page to feature the campaign and details of the cause. The electronic Flipbook version of the current issue can be accessed here: http://rossesakiagency.com/Our-Hometown-Magazine_39
To join Ross Esaki Insurance in supporting Michelle's campaign, donors are encouraged to visit http://www.rossesakiagency.com/Help-Former-Olympian-Overcome-Domestic-Abuse_9_community_cause and share the page with their friends and family. Contributors may be acknowledged for their donations through the agency's monthly magazine.
Once the current campaign is over, Ross Esaki Insurance will continue to work closely with nonprofit organizations in the are to make sure resources are directed to capable hands that can help better the local community, one family or person at a time. Information regarding past and current campaign supported by Ross Esaki Insurance can be found at http://rossesakiagency.com/community-cause. More information about Ross Esaki Insurance is available at http://rossesakiagency.com.
About Ross Esaki Insurance
As a Personal Finance Representative in Hawaii, agency owner, Ross Esaki, knows many local families. His knowledge and understanding of the people in his community help provide customers with an outstanding level of service. Ross and his team look forward to helping families protect the things that are important - family, home, car and more. They can also help clients prepare a strategy to achieve their financial goals. To contact an expert at Ross Esaki Insurance, call (808) 254.5138.