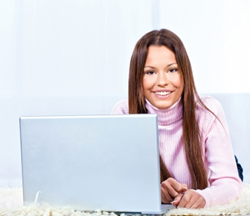 Having a 401K account to use as a funding source for investments is common for most adults, and we're helping to explain more ways to improve annual earnings using retirement accounts
New York, NY (PRWEB) February 08, 2015
The variety available with investments for a standard 401K account is one of the benefits that adults receive when using this account type as an investment product in the U.S. The JWB company is now helping real estate investors to learn about updated Roth 401K investment strategies that are now available and explained at http://www.jwbrealestatecapital.com/financing-rental-properties-with-an-ira.
The differences between a Roth 401K and a Roth IRA are briefly highlighted in the new posted content at the JWB website to help investors understand how these accounts are used in the housing industry. A self-managed account is one of the options that are now explored and showcased to adults who access the content posted content.
"Having a 401K account to use as a funding source for investments is common for most adults, and we're helping to explain more ways to improve annual earnings using retirement accounts," said one JWB rep.
Because of the differences in strategies available to real estate investors in the U.S., the JWB company has added new services to provide assistance on a national level. Men and women who require more advanced tax planning or transfers of property will now benefit from the like kind program initiated for 2015.
"We've added different services to provide a clear path to investors who plan to build regular passive income through rental homes this year," said the rep.
The JWB Group is now helping to explain the variety in tax planning alternatives that investors have available in most states. New content at http://www.jwbrealestatecapital.com/what-is-a-1031-exchange is now providing an overview of strategies that could help property owners.
About JWBRealEstateCapital.com
The JWBRealEstateCapital.com company has created new programs for this year that help new investors to begin earning income in the housing industry. The company has affordable packages that now help create wealth for adults of all income levels. The JWBRealEstateCapital.com company showcases its passive income streams to visitors to its website as well as posts industry news and content for investors nationally.