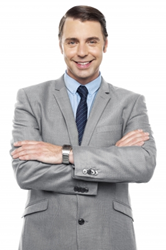 There are many advantages for adults who own a Roth IRA, and we're providing brand new information to help with New Year investments
Los Angeles, CA (PRWEB) January 26, 2015
One of the benefits of owning qualified retirement accounts is the ability to purchase real estate for sale in the U.S. The JWB company has released a new Roth IRA real estate guide in 2015 for adults who plan to invest this year at http://www.jwbrealestatecapital.com/financing-rental-properties-with-an-ira.
The content guide now being presented is supplied in video and textual formats to make it easier for investors to explore the information available. The JWB company is now one of the only agencies in the U.S. that accept housing industry investments using one or more retirement accounts.
"There are many advantages for adults who own a Roth IRA, and we're providing brand new information to help with New Year investments," said one JWB Group source.
The investor content that is now delivered through the JWB website is focused around using alternative funds to purchase rental real estate. As a secondary option to investors this year, the JWB has added additional information about 1031 exchanges to showcase more strategies to adults.
"We're now including different content on our website to attract more out of state investors who have a dream of owning a rental home in a positive neighborhood," said the source.
The JWB Group is now featuring access to its mobile-only portal this year in hopes to showcase more investing information to adults who surf the web using only a mobile device. The section at http://jwbrealestatecapital.com/m is currently available to review.
About JWBRealEstateCapital.com
The JWBRealEstateCapital.com company offers adult investors in the U.S. ways to own real estate without flipping houses. The company supplies managed properties that are provided in growing markets across the country. The JWBRealEstateCapital.com company offers access to investing clients to its property network of cash earning rental homes as a way to build more wealth without stocks or bonds.