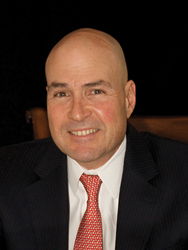 While monetary awards in court may make an individual or family whole financially, these awards cannot truly compensate for serious injuries or the loss of a loved one.
Lebanon, NJ (PRWEB) September 30, 2014
A compensation expert retained by GM announced that to date 21 deaths related to faulty ignition switches in certain of their vehicles have been deemed eligible for compensation, with another 120-plus death claims still to be reviewed, according to an ABC News story released on September 22. This defect, although known to the company for over 10 years, was only made public after a recall this February. Per Personal Injury attorney Victor Rotolo such secrecy is not uncommon and may be a contributing factor to the millions of injuries related to defective products reported each year.
A total of 143 death claims and 532 injury claims were filed against General Motors in connection with faulty ignition switches in some of its smaller cars. The defect, which could cause engines to shut off unexpectedly and lead to crashes, led the company to recall some 780,000 vehicles. "This happens all too often; the recall comes too late to spare certain consumers from death or injury," stated Mr. Rotolo.
Each year, millions of people in this country are injured or killed by defective products. Costs associated with these injuries tally in the billions. While various regulatory safeguards are in place to ensure consumer products meet strict safety standards, defects slip through the cracks and their impact can be disastrous. In some situations consumers don't learn of a product's defects until they themselves suffer an injury or death of a loved one even though the product had been responsible for injuries to others beforehand. The General Motors recall is one example, but that company is not alone.
There are a number of reasons why defective product information is suppressed: some companies try to remedy the problem before going public; others involved in product liability litigation sometimes enter into settlement agreements contingent upon the injured party remaining silent about the case. This is compounded when courts issue orders to seal case records.
This secrecy is being challenged by a bill, the Sunshine in Litigation Act of 2014, introduced this past spring, which would require federal judges to consider the public's need to know before approving settlements or ordering records sealed in cases where public safety is an issue. This, however, is not the first attempt at enacting such legislation; past attempts have failed to modify the law. In the meantime, consumers do have some recourse.
Product liability laws aim to protect consumers and help ease financial hardships of those who have suffered losses due to injuries or death of loved ones caused by defective products, assuming the product was used as it was originally intended. "Product liability law," Mr. Rotolo explains, "requires proof of a defect in the product, not of any negligence by the product's manufacturer."
There are several steps consumers can take to prepare for a product liability case:

Check if the product has been recalled. [The Consumer Products Safety Commission (CPSC) regulates the safety of more than 15,000 consumer products ranging from children's products to ATVs.] If the product has not been recalled, file a defective product report, which can be done on the CSPC CSPC website.
Keep the product. It will be needed to prove the defect.
Document details of the injury with photos of the injury and the product if possible.
Gather names of witnesses, if any, and retain related insurance information.
Preserve copies of all related medical records.
Any party involved in the production and distribution of a product, including manufacturers of a product's individual components, assemblers of those components, and wholesalers, distributors, and/or vendors of the completed product can be held liable for injuries resulting from defects under strict product liability law. The defect can lie with the product's design, its manufacturing process and/or any associated warnings and breaches thereof.
"Consumers who have been injured or have a loved one who has been injured or killed as a result of a defective product may be eligible for compensation in the form of compensatory and/or punitive damages," explains Mr. Rotolo.
Standards used in awarding compensatory damages, which compensate a victim for physical suffering and financial losses related to the injury, usually differ by state but often take into account the extent of injuries sustained. Punitive damages are awarded as punishment and to serve as a deterrent to other manufacturers.
As an experienced attorney, Mr. Rotolo comments that, "While monetary awards in court may make an individual or family whole financially, these awards cannot truly compensate for serious injuries or the loss of a loved one."
Mr. Rotolo is the founder of The Rotolo Law Firm, a litigation and trial practice firm located in Lebanon, NJ, and has more than 30 years of litigation experience in personal injury, family law and civil and criminal litigation. For more about Mr. Rotolo and The Rotolo Law Firm, visit http://www.rotololawfirm.com.