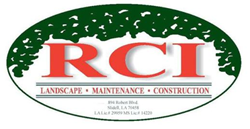 (PRWEB) August 28, 2014
In 1978, recent LSU graduate Joe Rotolo came home to Slidell and bought his father's small retail nursery, Jack's Nursery. His brothers Kerry and Rod joined the team and the modest company performed well for more than a decade. But in the wake of the Oil Bust, they found it difficult to stay afloat — on the brink in an oil-based economy. Everyone knew the end was imminent. Then in 1989, the Rotolo brothers took their families to Disney World for one last trip before coming home and closing the doors to Jack's Nursery — keeping their decision quiet so everyone could enjoy themselves.
On the trip, they received a tip that Disney World (Yes, the Disney World they were currently visiting) had an upcoming contract that Jack's Nursery might be perfect for. They jumped on the prospect, and soon after, the Rotolo brothers flew to Atlanta to negotiate the contract. From 1989 to 1993, they handled a multi-million dollar landscape contract for Disney, culminating in a prestigious award ceremony in Washington DC where then First Lady Hillary Clinton presented the Rotolos the highest landscape honor for the best commercial landscape in the US in 1992.
Disney's unparalleled attention-to-detail and meticulous standards of craftsmanship shaped how the company operated. They followed Disney's lead on matters of innovation, tireless work, and exceeding customer expectations. The Disney way became the Rotolo way.
In 1993, RCI landed a project for Lady Luck Casino in Tunica, MS, which began their long, precision-focused history with gaming facilities. Since then, they have worked with high-end casino and resorts including L'Auberge Casino & Hotel Baton Rouge and Beau Rivage Resort & Casino in Biloxi, MS. Today, they are working on their 44th casino project. But RCI's work is not limited to casinos and resorts; they also perform work on projects such as BREC Parks and the Central School District in the Baton Rouge area. The UMC and VA medical facility projects in New Orleans are also two examples.
In 2001, Jack's Nursery sold to a national company. But over time, it became clear that the bigger national company could not maintain the level the excellence the community had come to expect from the Rotolo family. Then in 2004, the Rotolos purchased the business back and became Rotolo Consultants, Inc. Over time, the company honed its focus to "everything outside of the building," meaning the, landscape, landscape maintenance, pools, specialty concrete, pavers, water features, fencing, retaining walls, masonry work, arbors, pavement, and more.
Since their first big project put them into motion, RCI has often changed and adapted to suit the needs of their client. In fact, their growth to all other markets is strictly based on customer demand. At the request of several of their clients, RCI began providing landscape maintenance services, including: turn-key maintenance of landscape, athletic fields, industrial, commercial and governmental projects. Since then, their Maintenance Division has become the largest component of their company. The maintenance staff includes a number of degreed horticulturists, turf specialists, agronomists, and landscape management professionals.
RCI believes in Cultivating a customer experience — a metaphor that symbolizes change, speed, precision, and creating an experience rather than providing a service. Their growth is a testament to their ability to adapt in an ever-changing market.
The company is truly a family operation with several Rotolos in key leadership positions: Joe Rotolo, President; Rod Rotolo, Sr. Vice-President, Keith Rotolo, Sr. Vice-President; Jodi Corey, Division Manager; Michael Rotolo, Division Manager, Kasey Dorr, VP Business Development and Brian Rotolo, VP Finance.
The company is still based in Slidell, but is successfully pursuing regional expansion, and now they have offices in Memphis, TN; Jackson, MS; Biloxi, MS; and Baton Rouge, LA. Looking forward to Lafayette, Lake Charles, and Mobile, RCI has consistently grown throughout its existence and has no plans on stopping. Regardless of that success the Rotolos have never forgotten their roots, or the philosophy that got them to where they are. Because of their dedication they have built a loyal client base that comes back time and time again. RCI remains confident that what they have done for their clients will be done for others time and time again.
Rotolo Consulting Inc. is a full-service landscape contractor that is known for its award winning landscapes and pools, various maintenance services, and experienced construction work. Credit for their overwhelming success goes to the Rotolo business philosophy that "we must expect more from ourselves than any client ever would." Preserving their family business atmosphere, as well as working tirelessly to achieve their high standards, has taken them from a retail nursery to a dynamic regional company employing over 300 associates. To the company, their dedicated long-term employees are the backbone of RCI and are an integral part of their success. To find more information on RCI, visit http://www.rotoloconsultants.com
###